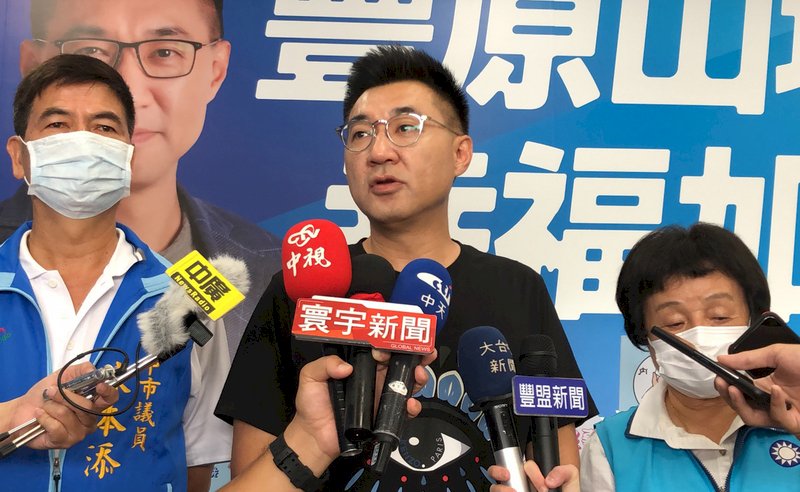 The opposition Kuomintang (KMT) says that cross-strait exchanges should be based on mutual respect and equal footing. That was the word from KMT Chairman Johnny Chiang, one day after the party's last-minute decision to not send a delegation to the 12th Straits Forum in China this weekend.
Former legislative speaker Wang Jin-pyng was originally set to lead a KMT delegation to the forum in Xiamen. But the party changed its mind after China's state television channel, CCTV, showed a picture of Wang with the headline "With the [Taiwan] strait on the brink of war, this man is coming to the mainland to plead for peace". The headline was part of a CCTV program about cross-strait issues hosted by Li Hong on September 10, two days after the party announced that Wang was leading the delegation.
The KMT has asked CCTV Host Li Hong to apologize for the controversial comment on his show, but he did not respond to the request. The party announced on Monday that it would not send a delegation to the forum.
The KMT says, though, that it's not barring its members from attending the forum in a private capacity.
The annual Straits Forum was initiated by Beijing in 2009. The KMT has seen the forum as a platform for cross-strait exchanges and has sent delegations to the forum every year.
The ruling Democratic Progressive Party (DPP) administration has urged Taiwanese and political groups to not attend the forum due to national security concerns. The DPP has also said that Beijing uses the forum to rally support for China's unification with Taiwan.