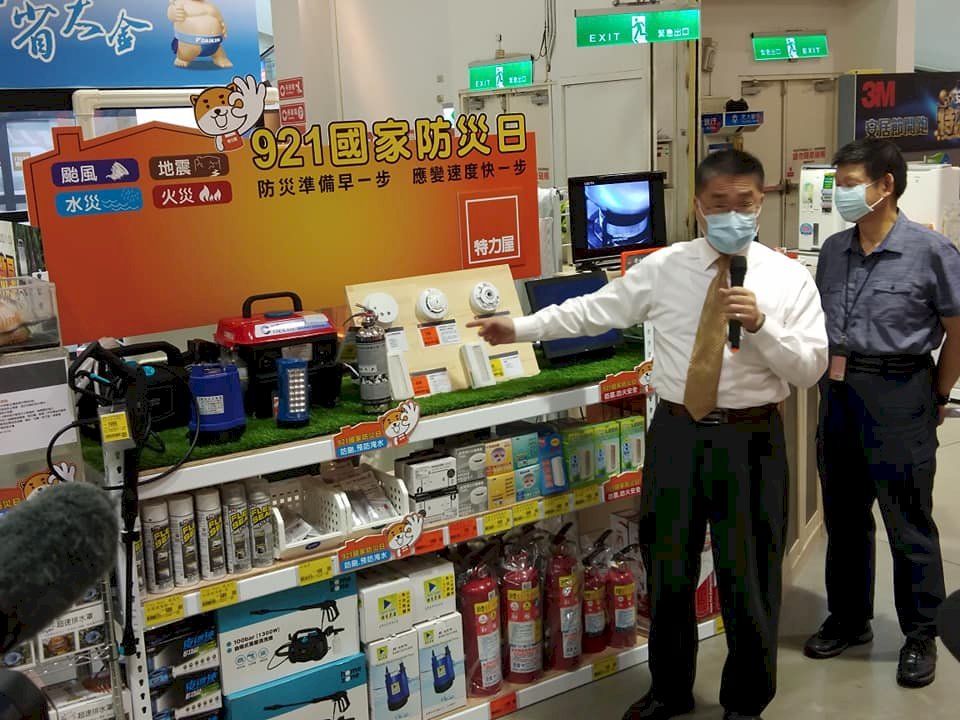 The 921 Jiji Earthquake in 1999 was one of the worst earthquakes to ever hit Taiwan. Over 2,000 people died, and the island suffered NT$300 billion worth of damage.
We're approaching the 21st anniversary of the quake, which remains fresh in so many people's minds. But do you have an emergency bag ready if another big one hits?
An emergency bag is also called a "go bag". That's because you can grab it and go in the event of an earthquake, typhoon, fire, you name it.
But what should we be packing in a go bag? The Interior Ministry has worked with superstores in Taiwan to set up areas where you can get what you need.
Interior Minister Hsu Kuo-yung introduces some of the items that should go in your bag… things like a flashlight, wet wipes, a Swiss army knife, a whistle, as well as enough food and water to last you for three days.
The Interior Ministry is also working with online shopping platforms to help people buy what they need for their grab bag from the comfort of their home!
The minister also explained the importance of securing your furniture so it won't topple in a big quake, and installing emergency alarms.