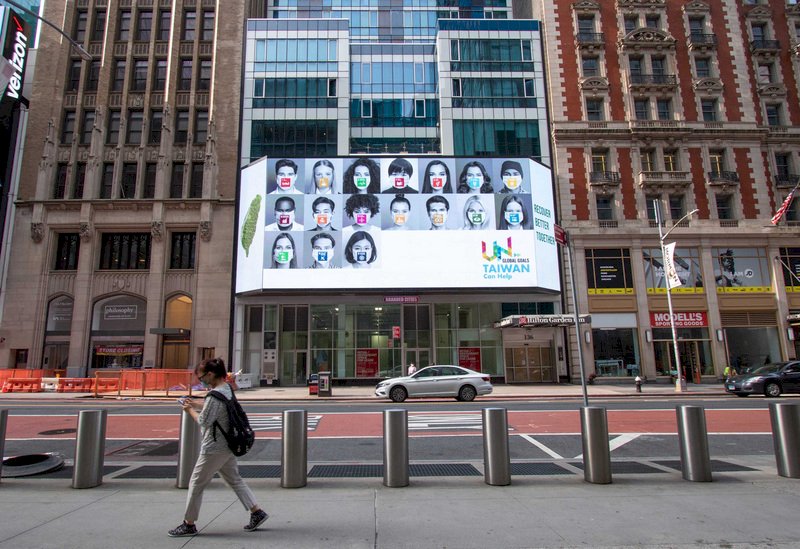 Taiwan's diplomatic allies are expected to speak in favor of the country's bid to join the United Nations at this year's UN General Assembly session, which kicked off on Tuesday.
The government has invited allies' permanent representatives to the UN to send a petition on behalf of Taiwan.
Taiwan is also working to promote its UN bid as the General Assembly meets. Taiwan's representative office in New York will be holding two videoconferences designed to help the international community better understand Taiwan's bid as well as its work to contain COVID-19.
On Thursday, former Vice President Chen Chien-jen is set to give a keynote speech on Taiwan's moves towards sustainable development during the COVID-19 pandemic. Then, on September 30, Taiwan's envoy to the US, Hsiao Bi-khim, will give another keynote speech on women's leadership in the post-pandemic era. Hsiao will make the speech alongside US Ambassador-at-Large for Global Women's Issues, Kelley Currie.
Meanwhile, a large billboard that reads "Taiwan can help" has been installed in Times Square to demonstrate the government's willingness to make bigger contributions to the world.