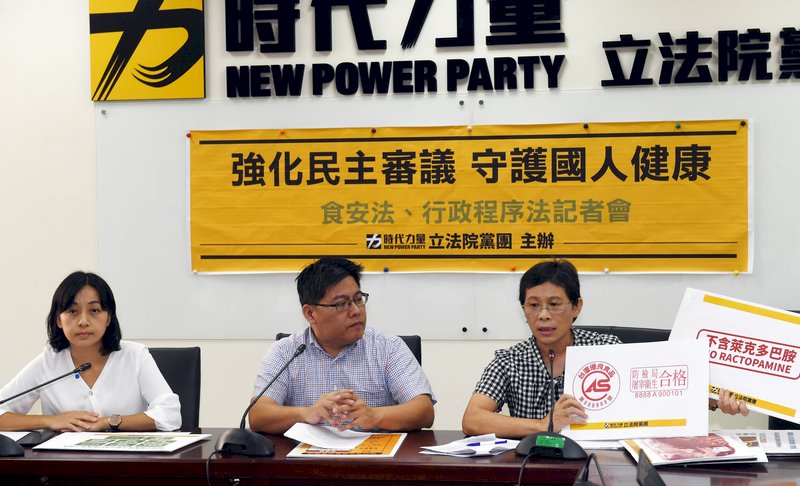 The New Power Party is proposing new laws on executive orders and food safety. That's in response to the Tsai administration's controversial decision to relax import restrictions on US pork and beef starting next year.
A particularly thorny issue is the US pork industry's regular use of leanness-enhancing additive ractopamine, an additive that some in Taiwan fear could be harmful to the health.
The relaxing of the import restrictions was accomplished through an executive order. At a press conference Thursday, New Power Party caucus whip Chiu Hsien-chih said this shows the inadequacy of laws governing the use of such orders.
The party's proposal would require the administration to give 60 days' notice before issuing any future executive order. The proposal does provide for exemptions in the case of pressing matters, but requires the administration to provide a reason for taking such an extraordinary measure.
In addition, the party has proposed a law governing food safety and sanitation that includes rules about imported pork.