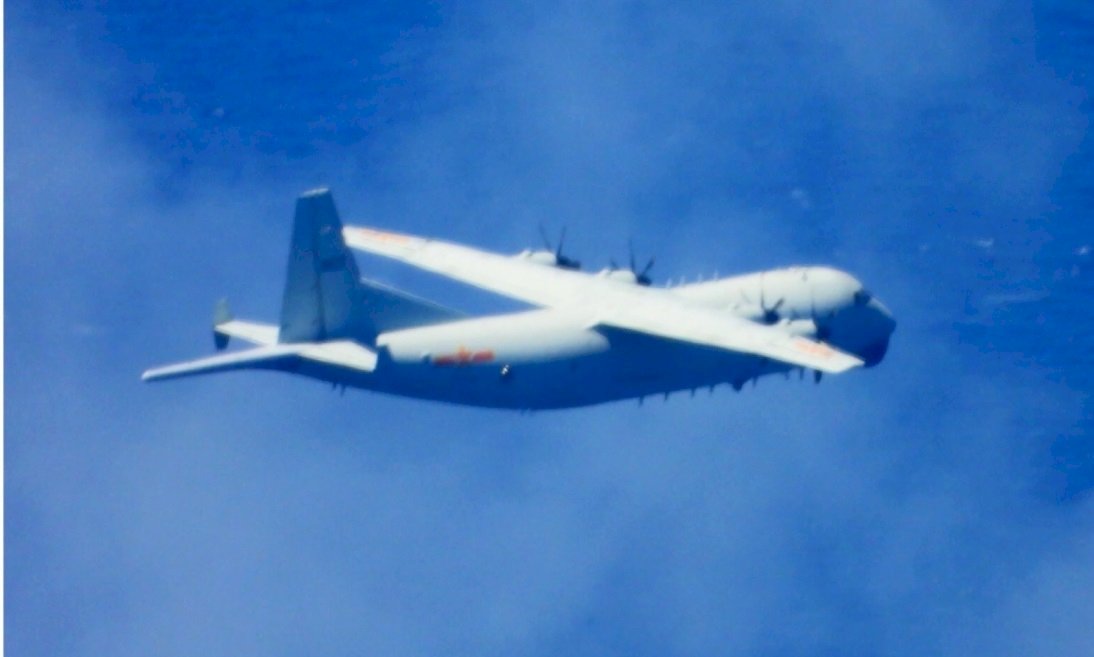 The defense ministry has decided to provide reports about Chinese military moves in Taiwan's air defense identification zone (ADIZ) on its website. In the past, the ministry gave its reports via press releases. However, the ministry has decided to give live updates as the frequency of Chinese military movements near Taiwan increases.
Chinese military planes have been coming into Taiwan's air space too often. Now Taiwan's defense ministry is letting the public in on these maneuvers.
It published a diagram of how Chinese planes intruded into Taiwan's air space on September 16, along with photos of the Y-8 anti-submarine planes that did so. It also showed how Taiwan's air force issued warnings and deployed fighter jets to chase the planes away.
Defense Ministry Spokesperson Shih Shun-wen says that China's arrogant behavior has rocked regional peace and stability. Shih said the ministry is making information about the maneuvers public so that the international community can see how these moves have upset the people of Taiwan. But Chinese planes reportedly came into Taiwan's air space again on Thursday morning.
Defense Expert Smith Chen says the ministry's move is making information transparent and also demonstrates that Taiwan's military is on guard.
Meanwhile, amid increased cross-strait tensions, there are reports that the US will sell seven packages of weapon systems to Taiwan including cruise missiles and drones. Such a large package is rare.
National Policy Foundation defense expert Lin Yu-fang says these packages are good. But we don't know if they will lead to China putting greater military or economic pressure on Taiwan.