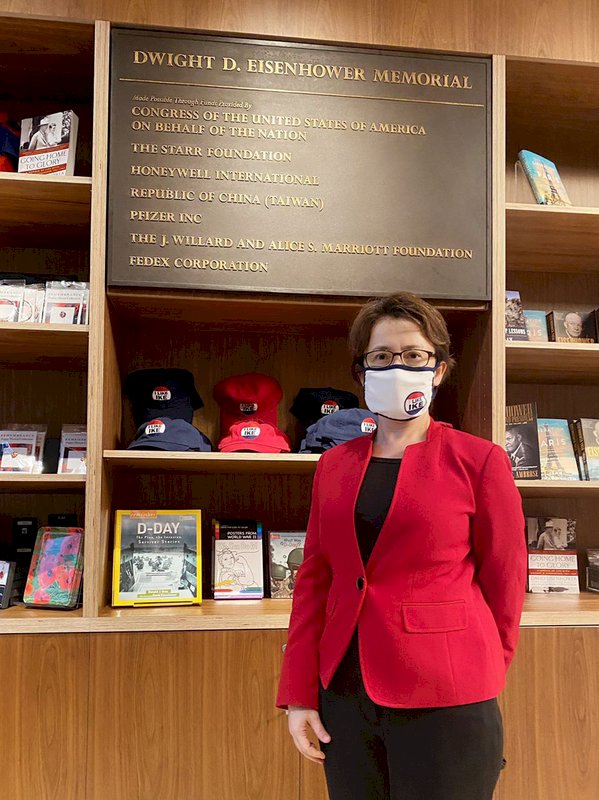 Taiwan's Representative to the US, Hsiao Bi-khim, attended the inaugural ceremony of the Dwight D. Eisenhower Memorial on Thursday. In 2015, the Taiwanese government contributed US$1 million to the establishment of the memorial to the former US president.
Hsiao said that President Eisenhower was dedicated to maintaining peace in the Taiwan Strait. She said that Taiwan's donation was made in gratitude for and in recognition of his contributions.
Eisenhower was the only US president to visit Taiwan during his term.
Taiwan is recognized on the Eisenhower Memorial's website as a donor, where its flag is displayed. Furthermore, "The Republic of China", Taiwan's official name, is on a plaque at the memorial's bookstore.