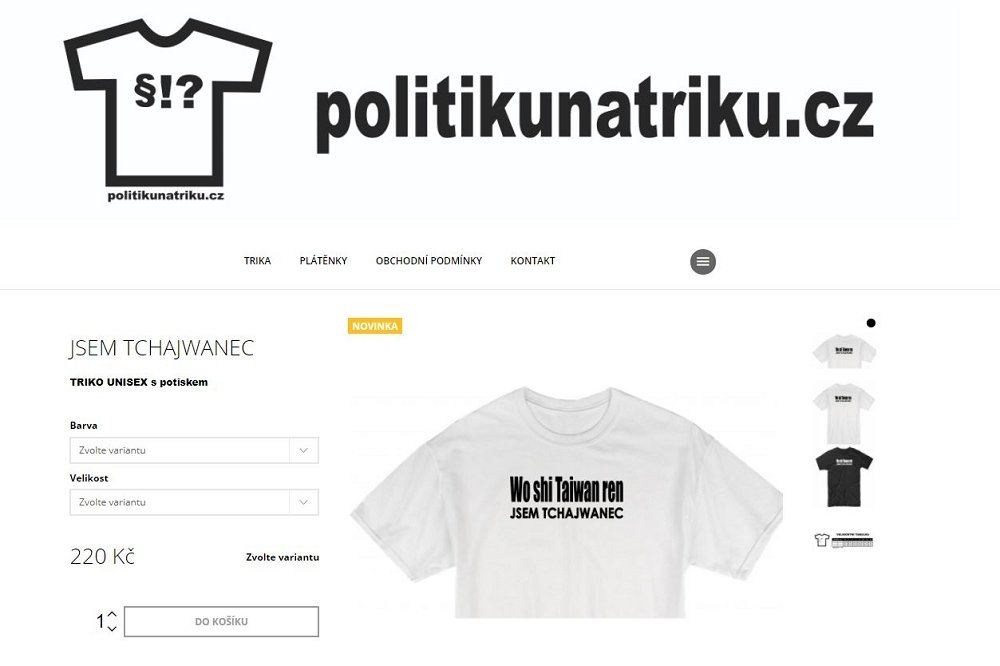 People in Taiwan can now pre-order a Czech-designed T-shirt printed with a phrase that translates to "I am Taiwanese". The T-shirt was designed and produced by Czech company politikunatriku.cz after Senate speaker Miloš Vystrčil's high profile trip to Taiwan.
The phrase on the T-shirt is shown in both Romanized Chinese "Wo shi Taiwan ren" and in Czech. Many people in Taiwan inquired about the T-shirt after Vystrčil's high profile visit and speech at the legislature. Vystrčil spoke at the legislature on September 1. During the speech, he said "I am Taiwanese" in Mandarin, recalling US President John F. Kennedy's 1963 "I am a Berliner" speech.
The Czech company originally did not intend to sell the T-shirt in Taiwan. After the global interest in the T-shirt, however, it sought a Taiwanese partner to help make the T-shirt available in Taiwan.