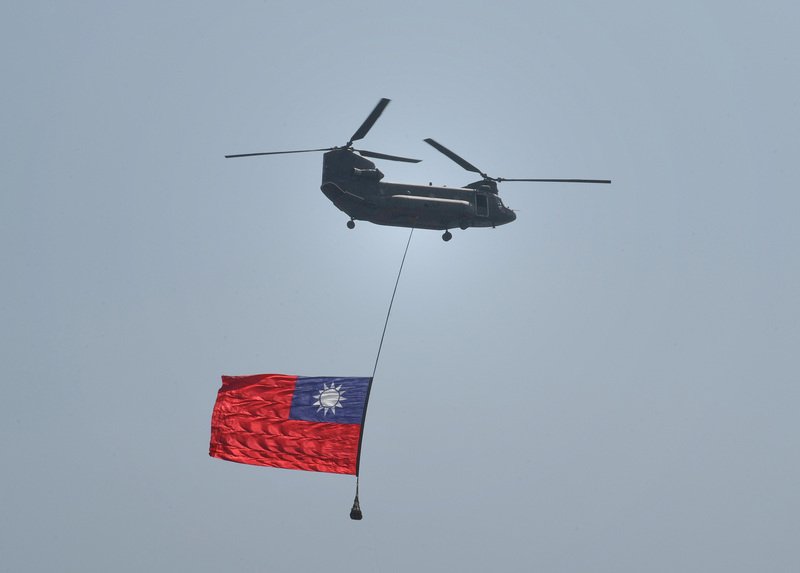 Large numbers of military planes were seen and heard flying over Taipei on Thursday morning. The defense ministry has clarified that the war planes were rehearsing for a performance scheduled for the upcoming National Day.
Rumors had begun circulating online that the planes may be Chinese, as cross-strait tensions have been especially high recently. China sent over 40 military planes over the Taiwan Strait during the past week, with a number of them crossing the median line into Taiwan's airspace.
The planning committee for the National Day celebrations also gave a statement about the rehearsal. The committee said that while it didn't have to explain practice flyovers in past years, this year's rehearsals are taking place against a more unusual and sensitive context.
"We didn't want the people to pass the wrong information to each other," committee secretary general Chen Tsung-yen said.