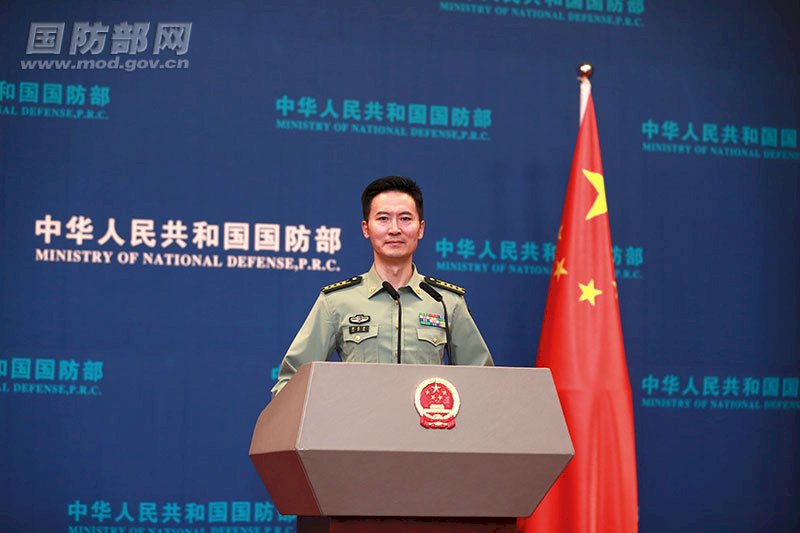 China says that recent military exercises around Taiwan are a message to "Taiwanese separatists" and "intervening foreign powers."
On Thursday the Chinese defense ministry held a press conference, during which a reporter asked for a comment about Taiwan's call for China to exercise restraint in the region.
Chinese Defense Ministry Spokesperson Tan Kefei said that Taiwan is an inseparable part of China and that Chinese military drills around Taiwan were a demonstration of sovereignty.
Tan also said that Taiwan's ruling Democratic Progressive Party is responsible for endangering the Taiwanese people and driving the two sides of the Taiwan Strait apart.