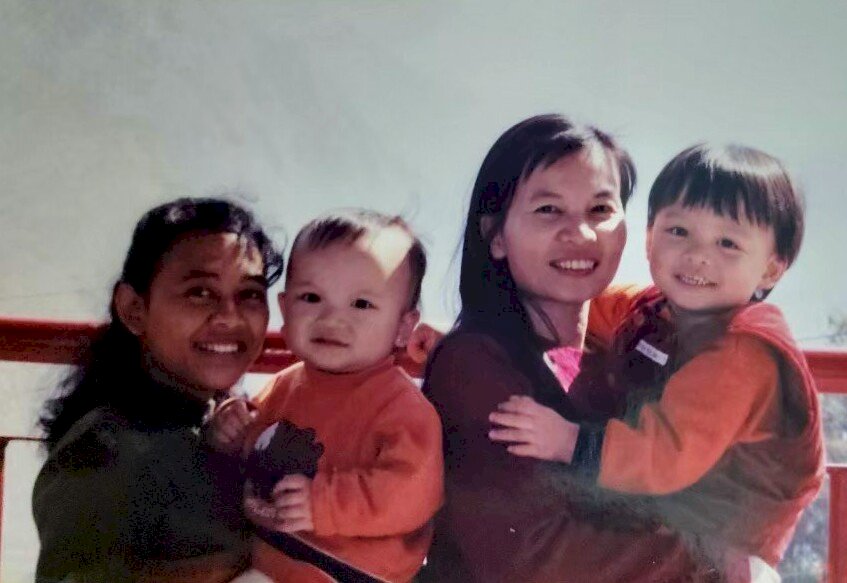 A Taiwanese family has reunited with its long-lost Indonesian caregiver after 17 years. It is the third such reunion since the project "Search for Your Second Mother" was launched in mid-May.
The project is headed by Radio Taiwan International in cooperation with some 30 civic groups. It aims to help Taiwanese families find and reconnect with former domestic caregivers from Southeast Asia.
The Indonesian caregiver in this case, named Wati, was hired by a family in the central city of Taichung in 2000 to care for their one-year-old boy. The family spent nearly three years together before Wati left Taiwan in 2003.
The search for Wati began last week after her story was published on RTI's website in English, Thai, Indonesian, and Vietnamese. With help from web users, RTI's Indonesia service was able to track down Wati. Surprisingly, Wati is in Taipei now, having returned to Taiwan last year. On Monday, the Liao family talked to Wati on the phone. They are planning a reunion soon.