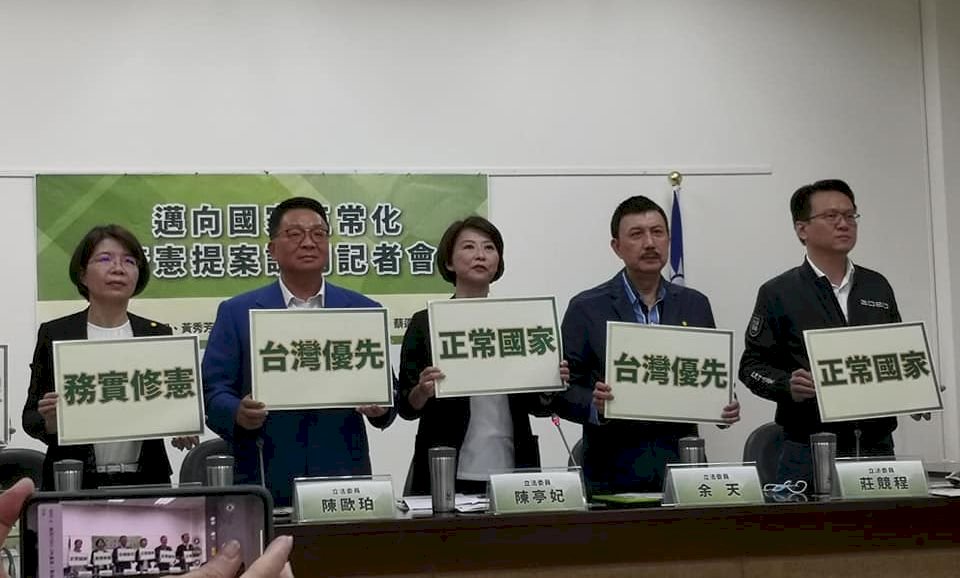 A faction of the ruling Democratic Progressive Party has proposed a draft revision to the Constitution, which it says is "in line with the spirit of a normal country."
The faction in question, the Taiwan Normal Country Promotion Association, was founded in 2016.
At a press conference on Wednesday, several lawmakers belonging to the faction said that the word "unification" should be removed from the Constitution, in accordance with Taiwan's actual situation. They said the phrase "to cope with the needs before national unification" should be changed to read "to cope with the needs for national development."
They also said the territory of the Republic of China should be defined as "areas covered by constitutional power" rather than places that "beyond the reach of the constitution." The Republic of China is Taiwan's official name.
DPP lawmaker Chen Ou-po said that 82.1% of the public support the direction the faction has taken towards revising the Constitution.
The Legislature is set to establish a constitutional revision committee in mid-October.