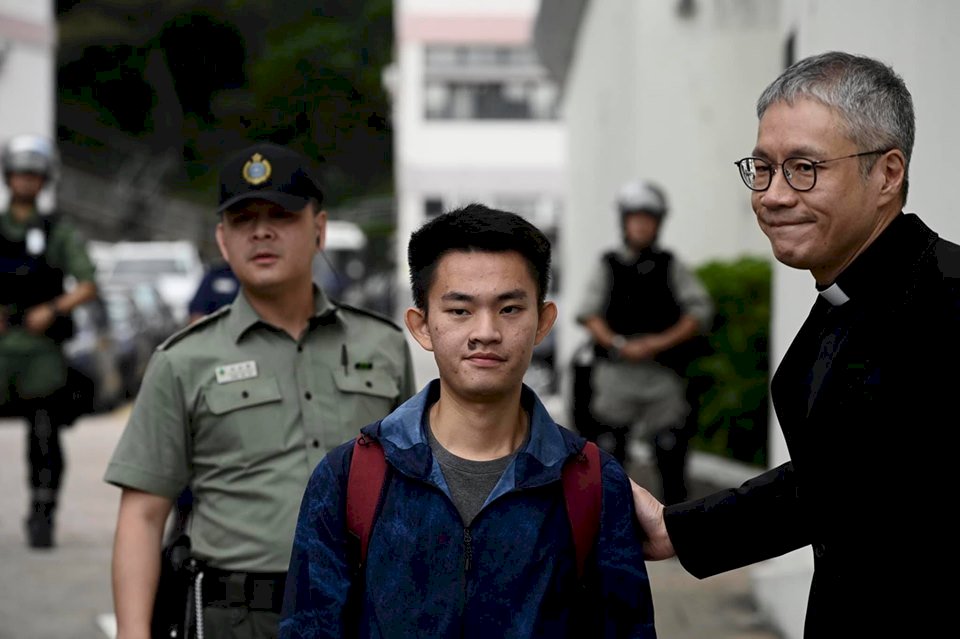 A Hong Kong murder suspect thought to have killed his girlfriend in Taiwan says he intends to return to Taiwan to face trial.
The man -- Chan Tong-kai -- is suspected of killing his girlfriend on February 17, 2018, during a vacation in Taiwan. Chan later admitted to the murder upon returning to Hong Kong. But Hong Kong authorities say they cannot charge Chan with the murder because they do not have jurisdiction in Taiwan.
Premier Su Tseng-chang says that Taiwan will handle Chan's case according to the law. He says that the case is a prime opportunity for Hong Kong and Taiwan to work together, and he urged Hong Kong authorities to provide the necessary support. He says that Chan will not be allowed to roam freely once he arrives in Taiwan.
The murder case set a chain of events in motion that ultimately led to the 2019 Hong Kong protests. Lawmakers in Hong Kong responded to the murder by proposing a law that would allow extradition not just to Taiwan, but also Mainland China.
The bill prompted the biggest protests in Hong Kong history, fueled by concern that it would allow the Chinese government to request the arrest and extradition of dissidents.