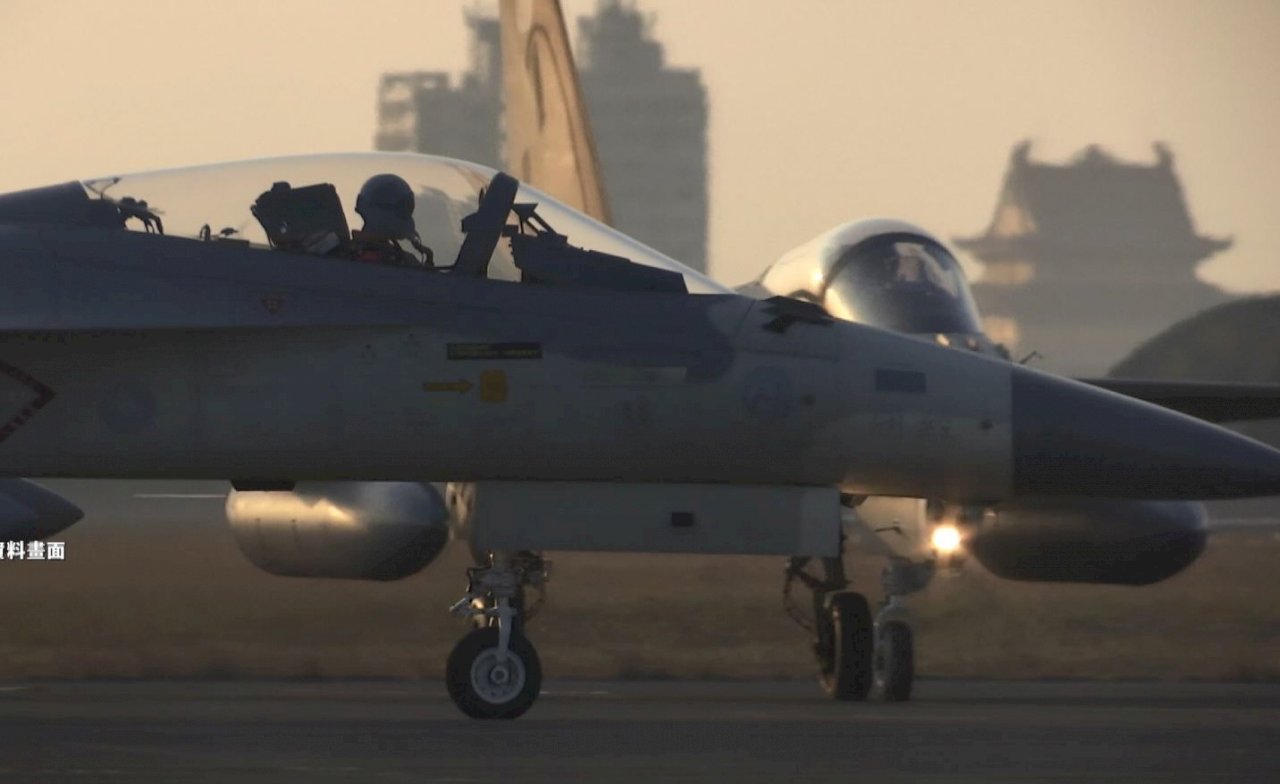 This year, the air force has already spent over NT$4.1 billion (US$136 million) sending warplanes to intercept Chinese military aircraft entering Taiwan's airspace.
On Tuesday, President Tsai Ing-wen said Taiwan will not give up an inch of its territory. She was speaking during an inspection tour of an air force unit.
Five AT-3 jet trainers fly in formation over the Presidential Office on Tuesday in preparation for the National Day celebrations. Helicopters fly overhead, showcasing the national flag as well.
The display is a demonstration of Taiwan's determination to defend itself.
Chinese aircraft have been entering Taiwan's airspace at an alarming rate. The navy has dispatched boats more than 7,500 times this year. That's 1,600 more times than last year. The air force has also deployed planes 2.3 times more than it did last year. These flights have cost NT$4.1 billion (nearly US$140 million) this year.
Premier Su Tseng-chang says with the Chinese war planes nearing Taiwan, these costs are necessary to protect Taiwan's national security.
Military expert Cheng Ji-wen urged the military to strike a balance between national security and the economy, perhaps by including the navy in its maneuvers.
In any case, Taiwan's air force is standing by to deal with any situation.