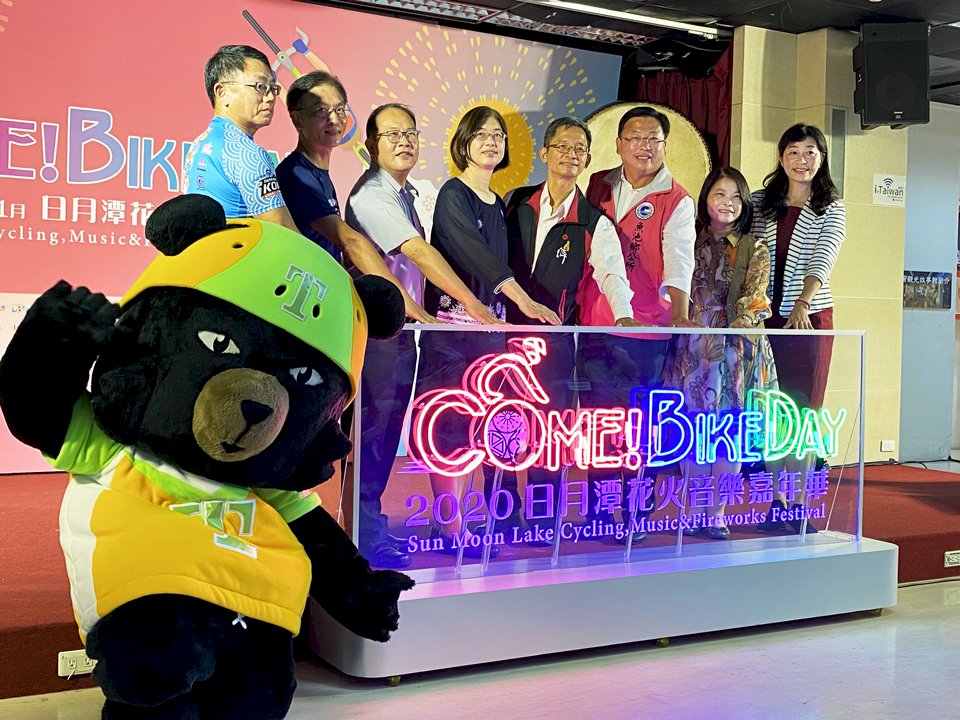 To get Taiwanese people out of the house and exercising more in the midst of the COVID-19 pandemic, the Tourism Bureau is organizing a month-long event for cycling lovers in central Taiwan.
What normally would have been two separate events - the music and fireworks festival and the cycling festival - have been combined into one big event in central Taiwan. The Tourism Bureau is calling it "Come! Bike Day". It starts on October 8 and will go through November 21 at the picturesque Sun Moon Lake.
The event will open with a group wedding of 30 couples. The wedding will be held on sea, land and air. The couples will enjoy a boat ride on the lake, a ride on a love bus and a ride in a cable car. There will also be a new cycling competition with a new route. The race will be from Sun Moon Lake to Tataka near Ali Mountain in southwestern Taiwan. There will also be a marathon -- on foot that is-- around the lake, four big fireworks shows and music concerts. And since Sun Moon Lake is well known for its black tea, there will be many activities to promote local black tea culture as well.