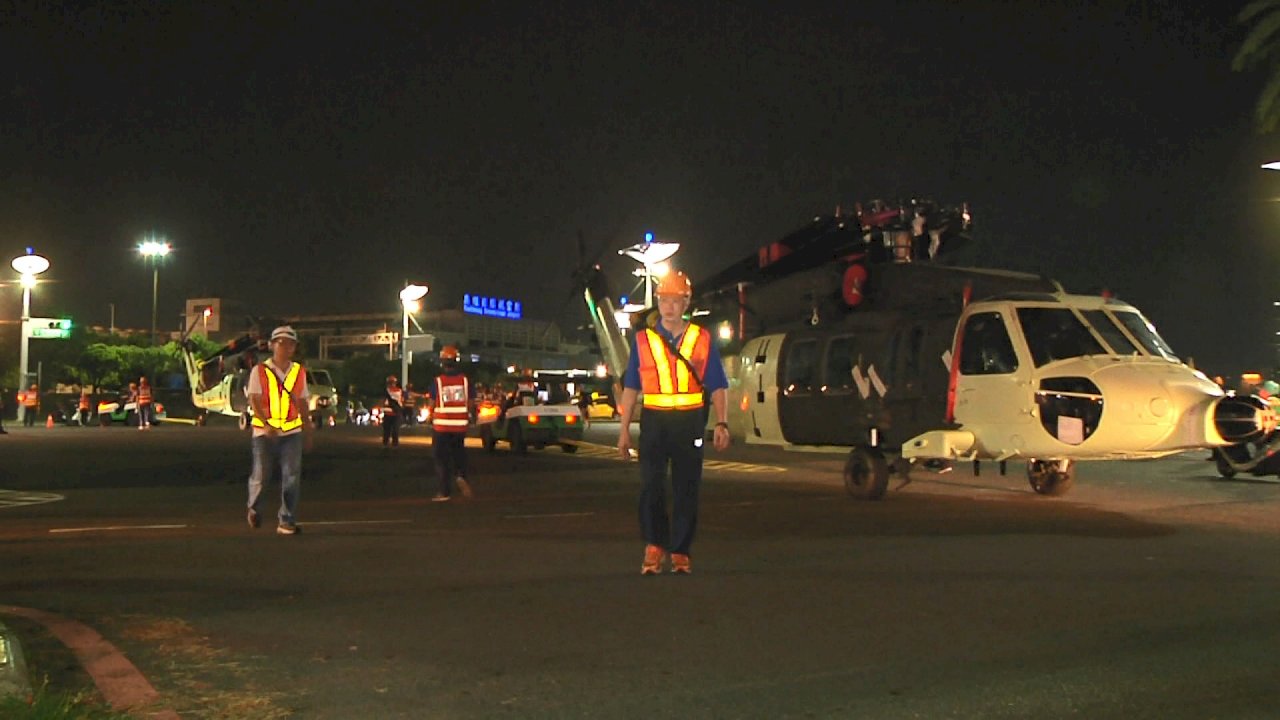 A final batch of Black Hawk helicopters for use in rescue missions has arrived in the southern city of Kaohsiung.
The six helicopters arrived in the city as part of an agreement between the defense ministry and the National Airborne Service Corps. Under the 2010 agreement, the military will give the service corps 15 Black Hawks. It has already given the corps nine of these helicopters.
At midnight on Thursday, six Black Hawk helicopters were hauled from Kaohsiung's harbor side to a hangar. For military buff, it was a spectacle to behold. It took about 200 people three hours to move the helicopters to the hangar.
An official with the National Airborne Service Corps, Cheng Rong-fong, says that despite the workload involved, moving the helicopters into the hanger has its advantages, in particular reducing the risk of damage from typhoons.
Cheng said the six helicopters are equipped with thermal imaging that can detect body temperatures, which makes rescue work a lot quicker.
It is expected that the six Black Hawks will join air rescue missions in Taiwan next year.