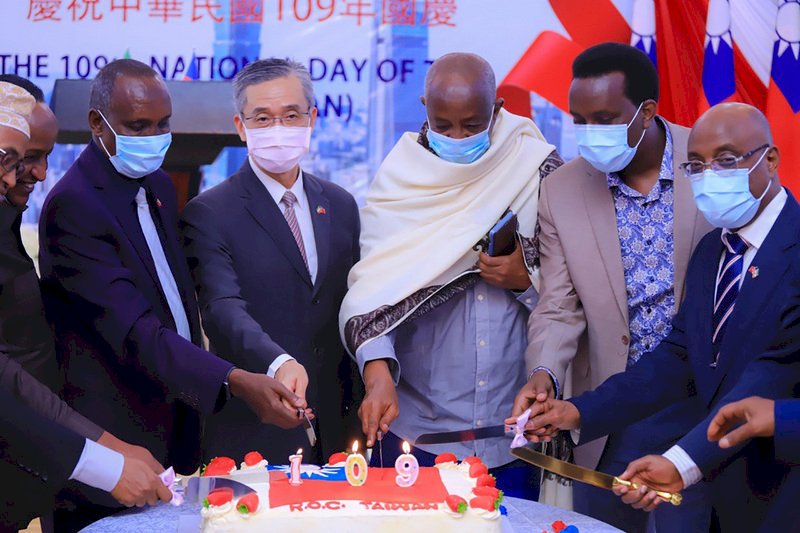 The Taiwan Representative Office in Somaliland hosted its first-ever National Day ceremony on Wednesday. Over 150 people attended the event, including nine Somaliland ministers. Other government officials, parliamentarians, scholars, media representatives, and civic groups also participated.
Somaliland is a self-declared state in the Horn of Africa that broke away from Somalia in 1991. Though not recognized internationally, Somaliland maintains informal ties with a number of countries, including Taiwan, through a network of representative offices. Taiwan opened its Somaliland office in August.
At the National Day event, head of the Somaliland Office Allen Lou said that the thriving relationship between Taiwan and Somaliland is proof that Taiwan can thrive as a free and democratic society, despite Chinese pressure.
Meanwhile, Somaliland's Minister of National Development, Hassan Mohamed Ali, said that both counties are working hard to improve relations. He said that Taiwan and Somaliland have signed agreements, which will lead to more meaningful cooperation.