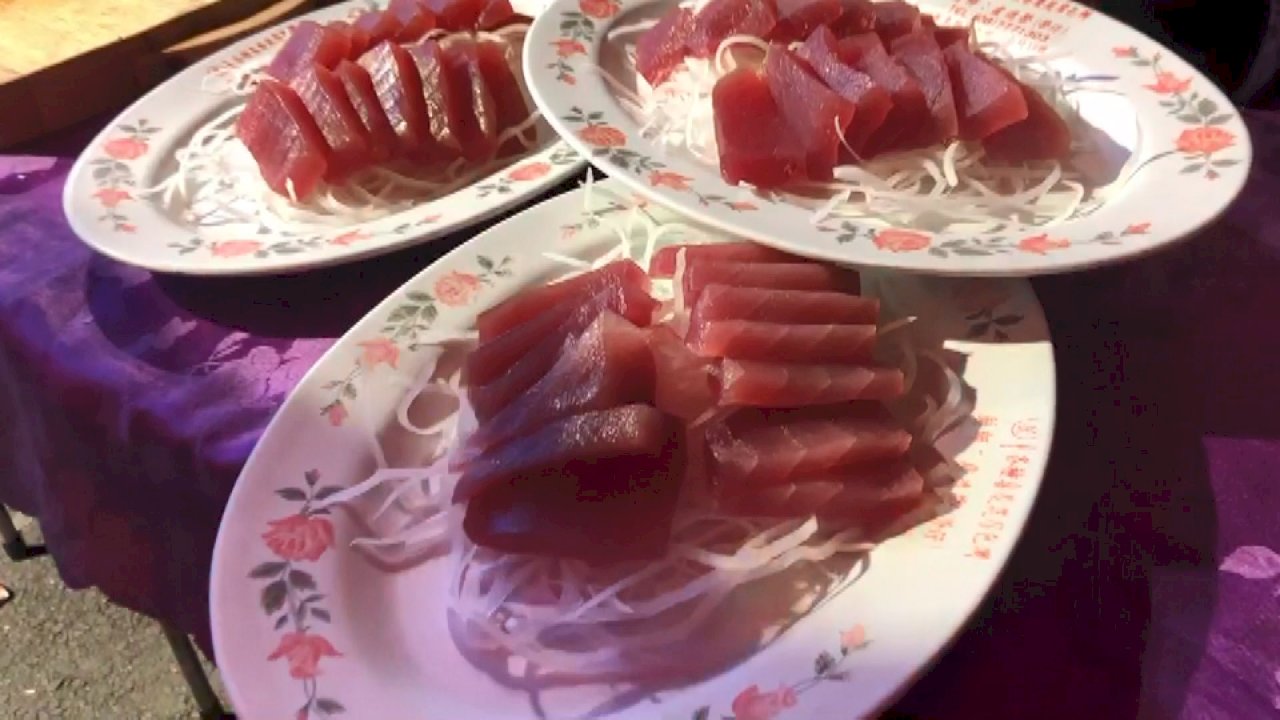 How do you celebrate a god's birthday? Well, if you're in southern Taiwan, then you do it the old-fashioned way, with what's called a liushuihsi, a catered banquet cooked right on site. And for one temple, that meant serving one of the most prized fishes in the sea.
People stand in long lines, holding their plates; they're cueing up for fresh sashimi from a 68-kilo yellowfin tuna! And the reason for the free banquet? They're celebrating the birthday of a god who's worshipped here at Nansheng Temple in the southernmost county of Pingtung.
This woman says: "Only at Nansheng Temple will you find such a massive serving of sashimi."
A temple official says a lot of people came to celebrate and they wanted them to share in the happiness and blessings.
And this is no small feast: 45 tables in all!
This official says they often change the menu, to give people something to look forward to. Hence, the yellowfin tuna sashimi.
Banquets in southern Taiwan are known for their extravagance: things like whole lobsters, mullet roe, and towers packed with fruit. It gives the gods a lot of face and the guests love it too.