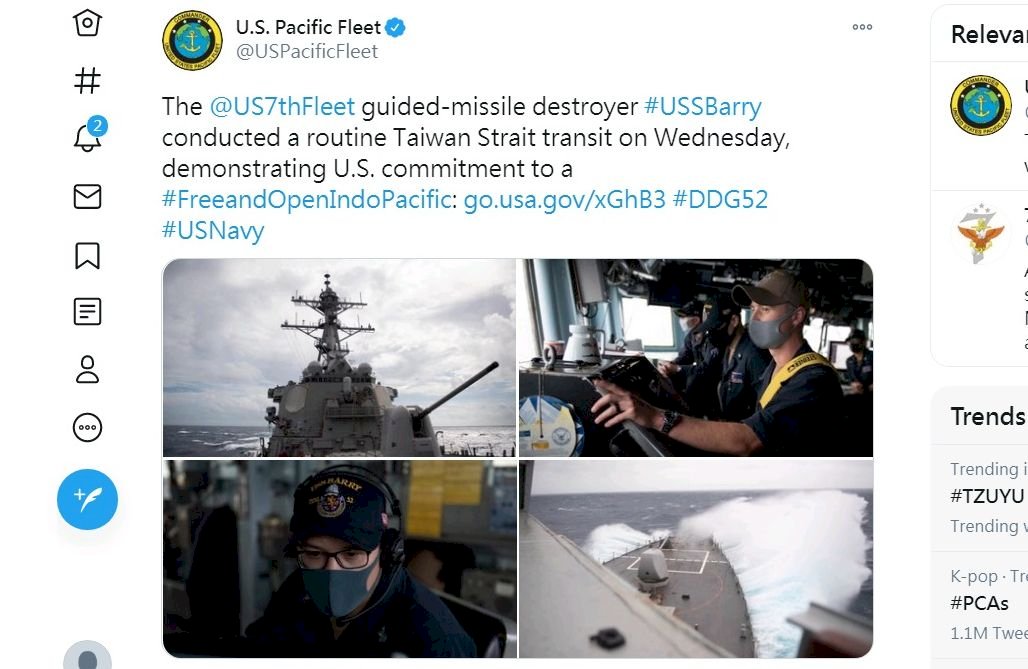 The US Navy has confirmed that the USS Barry, a US guided missile destroyer, passed through the Taiwan Strait on Wednesday. This is the tenth such transit by a US naval vessel so far this year.
In a tweet, the US Pacific Fleet said that this was a routine transit of the Taiwan Strait that demonstrates the United States' commitment to a free and open Indo-Pacific region.
Taiwan's defense ministry says that it was aware of the ship's transit, and that it did not detect any abnormal movements.