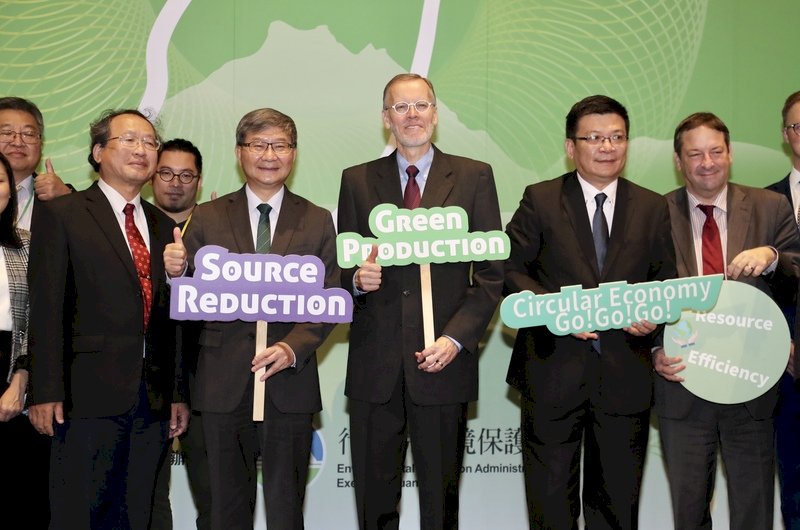 The Taiwan 2020 Circular Economy Summit took place on Friday. Officials from Taiwan's Environmental Protection Administration, the economics ministry, and the Council of Agriculture came together to organize the event.
Envoys from twelve countries attended the event, including American Institute in Taiwan Director Brent Christensen. The summit highlighted international cooperation.
During the event, Deputy Environmental Protection Administration Minister Shen Chih-hsiu said that online retail accounts for NT$200 billion (US$7 billion) in transactions annually. Shen said that his agency is working with online merchants to make packaging and shipping practices more environmentally friendly. Shen says that the agency's goal is to transform shipping from online retail into a zero-waste process. He asked other countries to provide the technology and skills to help achieve this target.
Christensen said that the US is willing to cooperate and help Taiwan achieve this zero-waste goal.
Meanwhile, Deputy Agricultural Minister Huang Chin-chen discussed the ways Taiwan's agricultural byproducts are being reused and recycled. He said he hopes to share and collaborate with other countries to promote a transformation of recycling in Taiwan's agricultural sector.