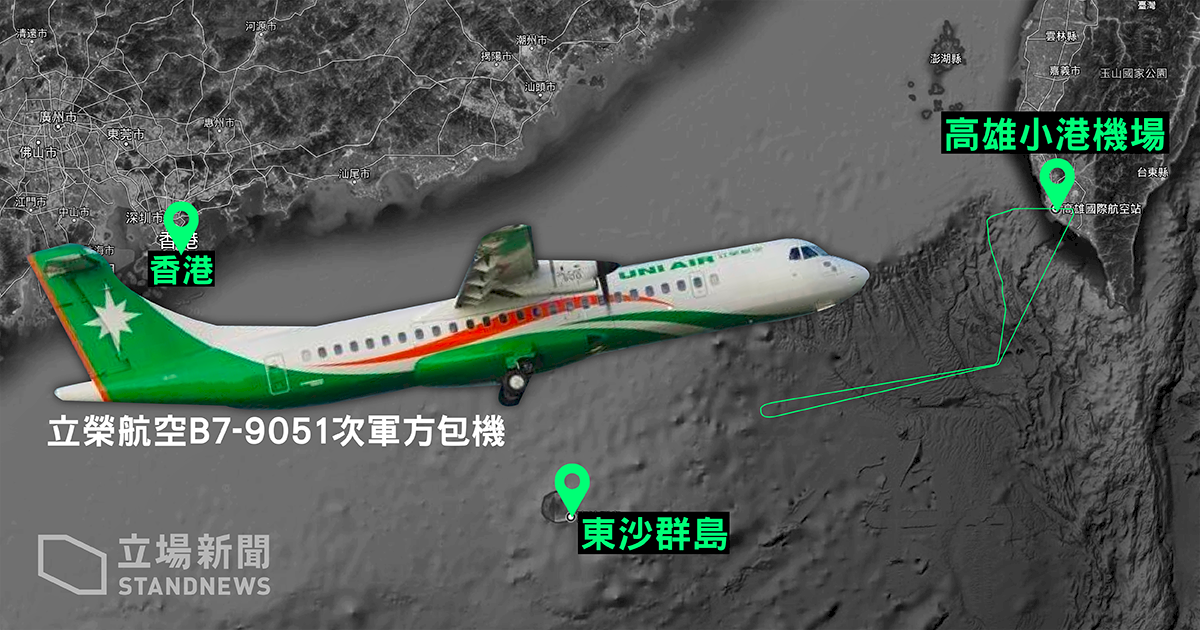 A UNI Air flight bound for the Taiwan-controlled Pratas Islands turned back mid-flight on Thursday due to "dangerous conditions". The flight took off from Kaohsiung International Airport at 9:05 AM Taiwan Time. As the aircraft approached Hong Kong airspace, air traffic controllers told the pilot that "dangerous activities" were underway. The pilot made the decision to return to Kaohsiung airport.
In a report to the Legislature on Friday, Defense Minister Yen De-fa said that the defense ministry did not detect a Chinese presence in the area at the time. He said that authorities in China did not issue any warnings for the area in question either. Yen said that the flight from Taiwan was operating in accordance with international regulations, and that China should respect such flight routes.
The flight was a civilian jet chartered by Taiwan's Coast Guard Administration to transport personnel. The administration says that it will maintain its presence in the Pratas Islands, and that this development has not affected its operations.