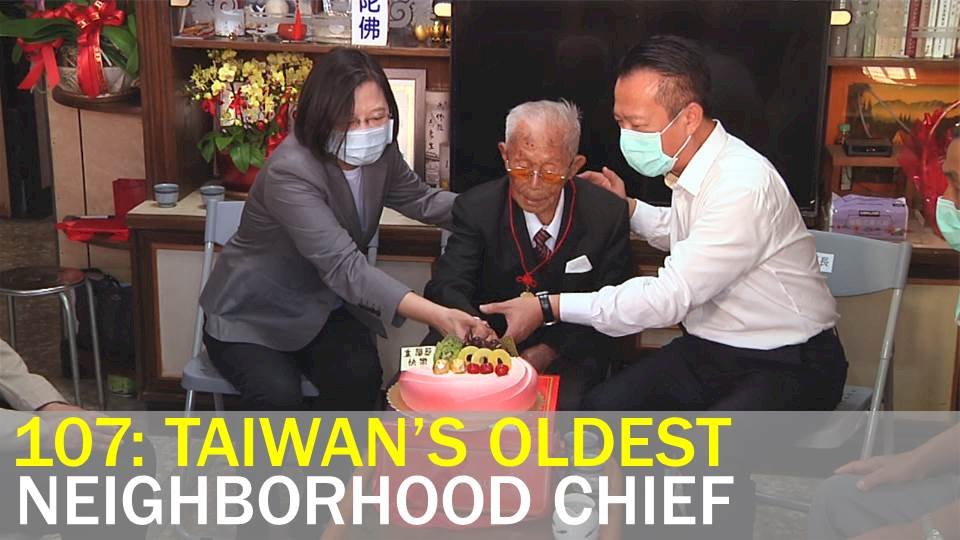 This coming Sunday, Taiwan will celebrate Senior Citizens Day. It's becoming an increasingly important day in light of the nation's aging population. President Tsai Ing-wen on Monday paid a visit to the nation's oldest neighborhood chief.
A cup of tea for the president, served by Taiwan's oldest neighborhood chief. This is Mr. Huang Teh-cheng. At 107 years of age, he's been serving the Shuishang community of Chiayi County, southwestern Taiwan, for more than 40 years!
Chiayi County has the highest percentage of elderly citizens of any county in the nation -- reaching 20.17% in late September.
And what does Mr. Huang think of the president? "She's doing a great job protecting Taiwan," he says.
Chiayi County broke another record this year: it's home to more than a hundred people over the age of 100.
The president visited another centenarian during her trip to Chiayi -- Lu Chen-niang -- who has just turned 100. And is she excited to get a visit from the president… yes, she is.
It's hard to pinpoint the secret to longevity, but one thing certainly helps: celebrating the milestones with friends, family and guests from afar.