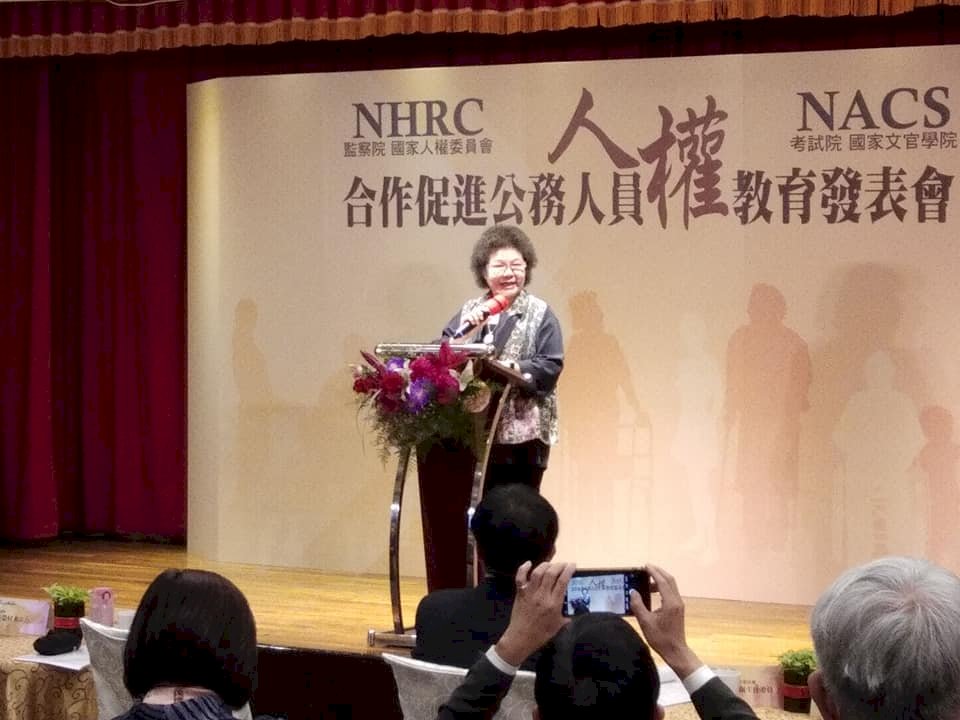 Starting late November, human rights education will be part of a basic training program for new civil servants.
On Tuesday, the National Academy of Civil Service unveiled the training program, which is being conducted with the National Human Right Commission under the Control Yuan, Taiwan's highest watch-dog body. Beginning November 30, training for new civil servants will include Control Yuan case studies involving human rights.
Control Yuan President Chen Chu said civil servants are "frontline human rights workers." Chen said society will be a better place if civil servants understand the importance of human rights and handle matters from victims' perspectives, regardless of party affiliations.