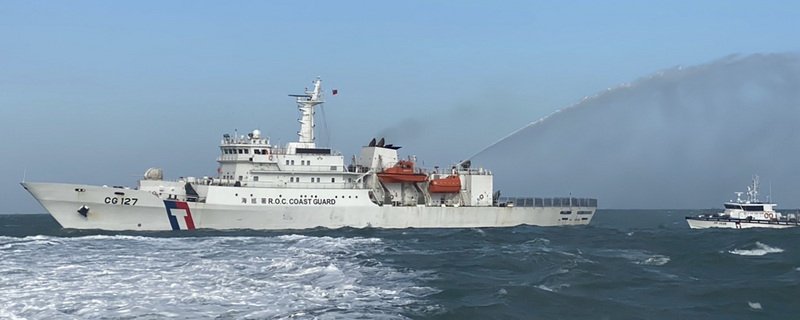 Taiwanese coast guard vessels have chased illegal Chinese sand dredgers away from waters near Taiwan's Matsu Islands. The islands lie off the coast of China, and Chinese law enforcement vessels also moved in on nearby sand dredgers at the same time.
The operation took place Tuesday in what Ocean Affairs Council Minister Lee Chung-wei says is one of two hotspots for illegal sand dredging in Taiwanese waters.
On Wednesday, Lee told the Legislature's Internal Administration Committee that the coast guard strictly prohibits sand dredging boats from entering restricted waters near the Matsu Islands. Lee said that the coast guard will chase off any dredgers that enter these waters.
Lee also said the coast guard will make a priority of dispatching new vessels to areas like this, where law enforcement operations are especially important.
Lee also told committee members that the Ocean Affairs Council also hopes talks with other government agencies will lead to the establishment of a coast guard wharf in the Matsu Islands. Lee said this would allow the coast guard to station vessels in the islands on a long-term basis.
Lee said that sand dredging destroys marine eco-systems. He said that the Ocean Affairs Council will continue to enforce the law and ensure the sustainability of Taiwan's waters.