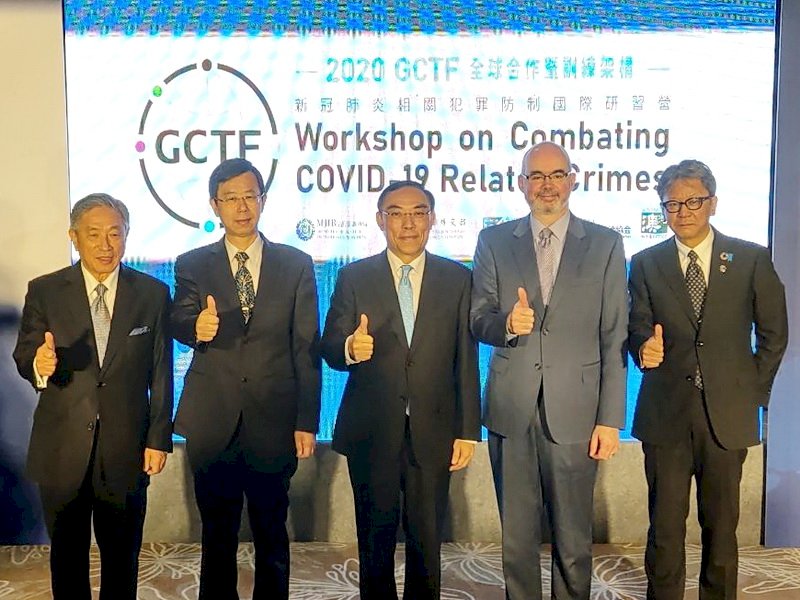 The Justice Ministry's Investigation Bureau has held an international workshop on combating crimes related to the COVID-19 pandemic alongside representatives from the US, Japan, and Australia.
The workshop was held Wednesday under the aegis of the Global Cooperation and Training Framework. The framework is a platform that lets Taiwan and other partners share expertise, even as Taiwan continues to be barred from many international organizations.
According to Investigation Bureau Director-General Lu Wen-chung, the COVID-19 pandemic has given rise to crimes such as mask hoarding, the selling of counterfeit masks, and the spreading of disinformation. Lu says that in Taiwan alone, authorities have confiscated over 200 million counterfeit surgical masks and discovered more than 1,400 instances of disinformation.
During the event, Deputy Director of the American Institute in Taiwan, Raymond Greene, said that the international nature of pandemic-related crimes such as the spreading false information has made these crimes a matter of global concern. He also introduced the "Taiwan Model" of fighting COVID-19, highlighting the model's success, as well as Taiwan's willingness to share its expertise and medical supplies with international partners.