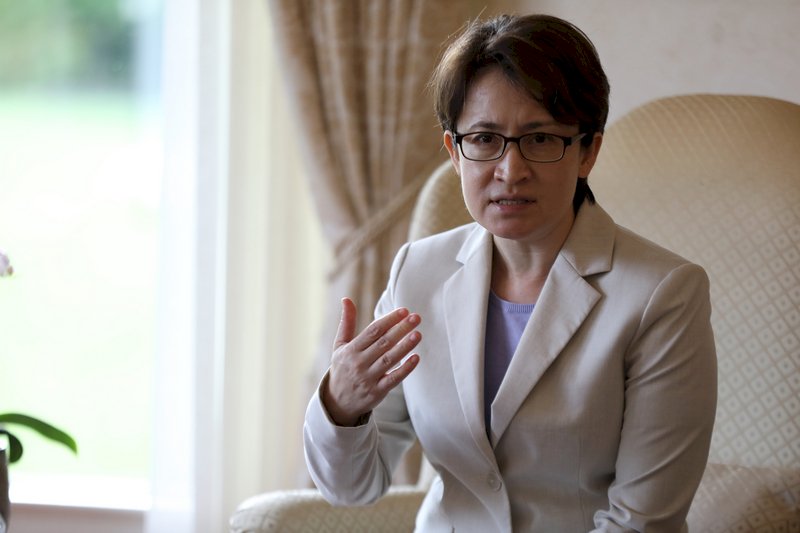 Taiwan's representative to the United States, Hsiao Bi-khim, has repeated calls for the US and Taiwan to begin trade talks during a video conference on the future of Taiwan-US economic ties.
The video conference took place Tuesday, and was organized by George Washington University's Sigur Center for Asian Studies.
Hsiao said that Taiwan's decision to loosen restrictions on the importation of US pork and beef products starting next year has met with a positive reaction from the US government and US businesses.
Among the responses from the US side has been the US State Department's decision to set up an economic dialogue with Taiwan. Taiwan and the US have also signed a memorandum of understanding on funding for basic infrastructure projects and setting up a framework for market-building cooperation across the Indo-Pacific region and Latin America.
Hsiao said that the US should now initiate trade talks with Taiwan. She spoke about the importance of supply chain security given the current geopolitical situation.
She said that Taiwan is one of the world's biggest makers of chips and electronics. She also said that with the COVID-19 pandemic continuing, it is vital that Taiwan and the US build stronger supply chain connections in areas such as information and communications technology and medical equipment.
Hsiao said that a Taiwan-US trade agreement would encourage other regional economic partners to set aside geopolitical concerns and start their own trade talks with Taiwan. She said that most important of all, an agreement would benefit Taiwan's security and the stability of the Indo-Pacific region as a whole, freeing both Taiwan and the wider region from reliance on the Chinese market.