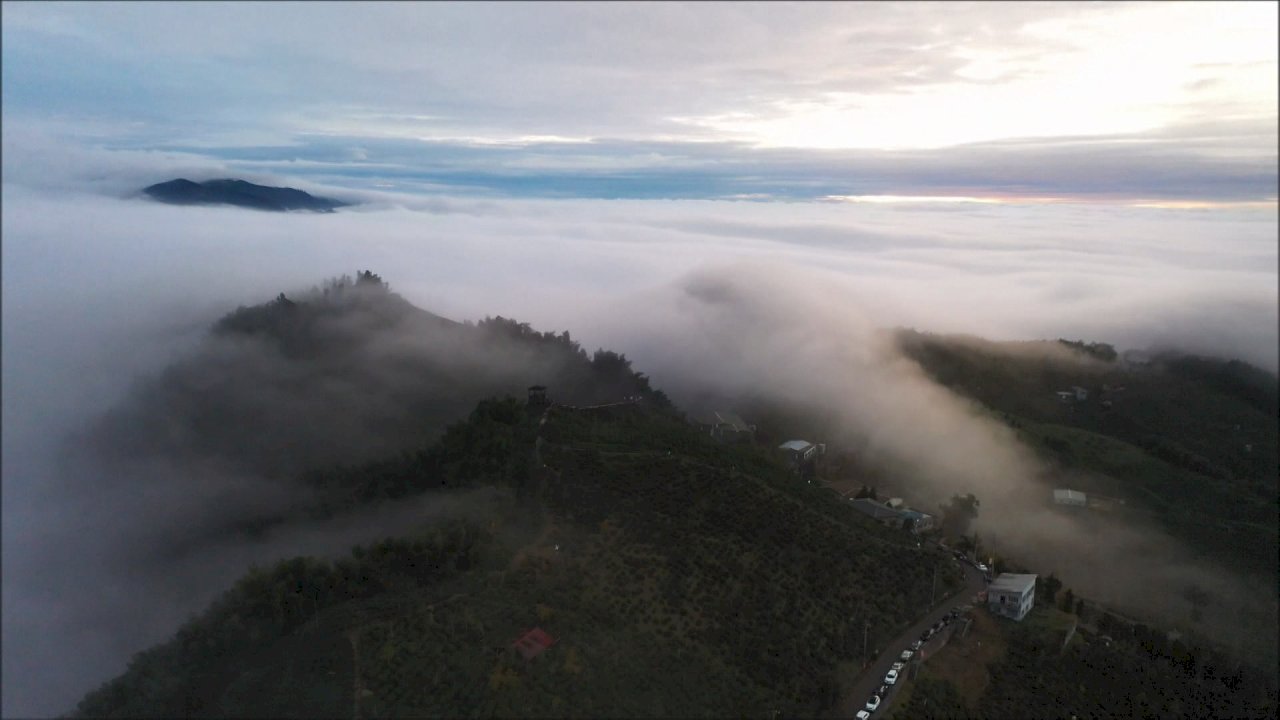 Head to the hills! That's what crowds of Taiwanese photographers do each year during the fall.
In the mountains, you might catch a glimpse of fall foliage, something not found in Taiwan's lowlands. And around one particular mountain in central Taiwan's Nantou County, you can also see a spectacular phenomenon that only occurs around this time of year.
Footage shot from drones may make it look high up, but Dalun Mountain in central Taiwan's Nantou County only rises to 1500 meters above sea level—positively diminutive in Taiwan terms.
Still, during the autumn months, beginning in October each year, photographers flock here to take in an eerily beautiful sight unique to this spot.
Every evening during this time of year, clouds of thick mist form on the surrounding hills, and driven by seasonal winds, they cascade over the rugged contours of the land. The result is like a waterfall of clouds, a sight people come a fair distance to see.