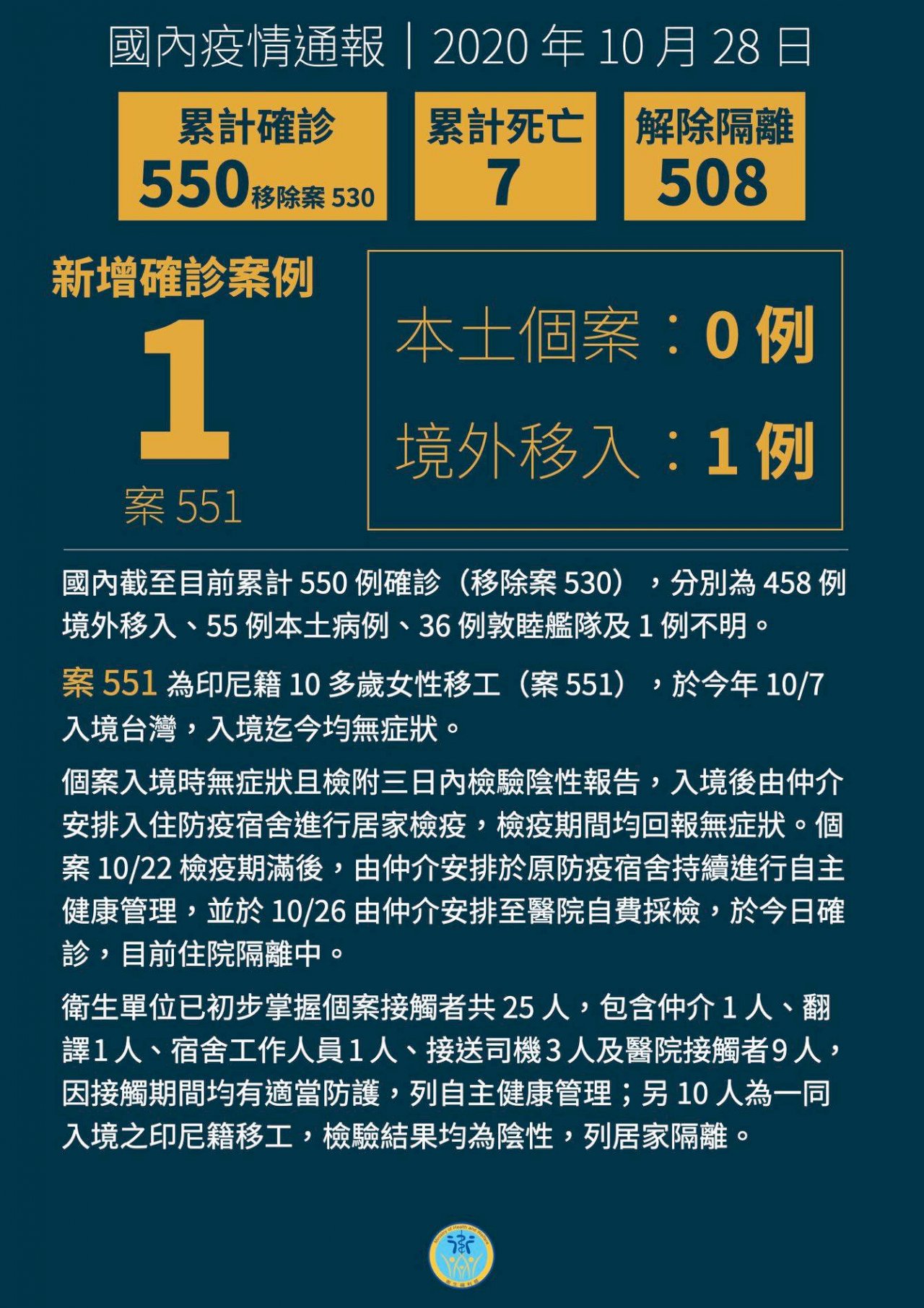 Taiwan reported one new case of COVID-19 on Wednesday, bringing the total number of cases Taiwan has recorded so far up to 551.
The patient is an Indonesian national who arrived in Taiwan on October 7. The patient provided a negative COVID-19 test within three days of departure for Taiwan, and they showed no symptoms of COVID-19 on arrival.
The patient completed her mandatory period in quarantine on October 22 without exhibiting symptoms.
However, the broker who brought the patient to Taiwan arranged for her to remain in a quarantine dormitory beyond this date so that she could monitor her health. The broker also arranged for the patient to take a further COVID-19 test on Monday. The results came back positive on Wednesday. The patient is now in isolation in a hospital.
After a preliminary investigation, health authorities say that the patient came into contact with 25 people after arriving in Taiwan.