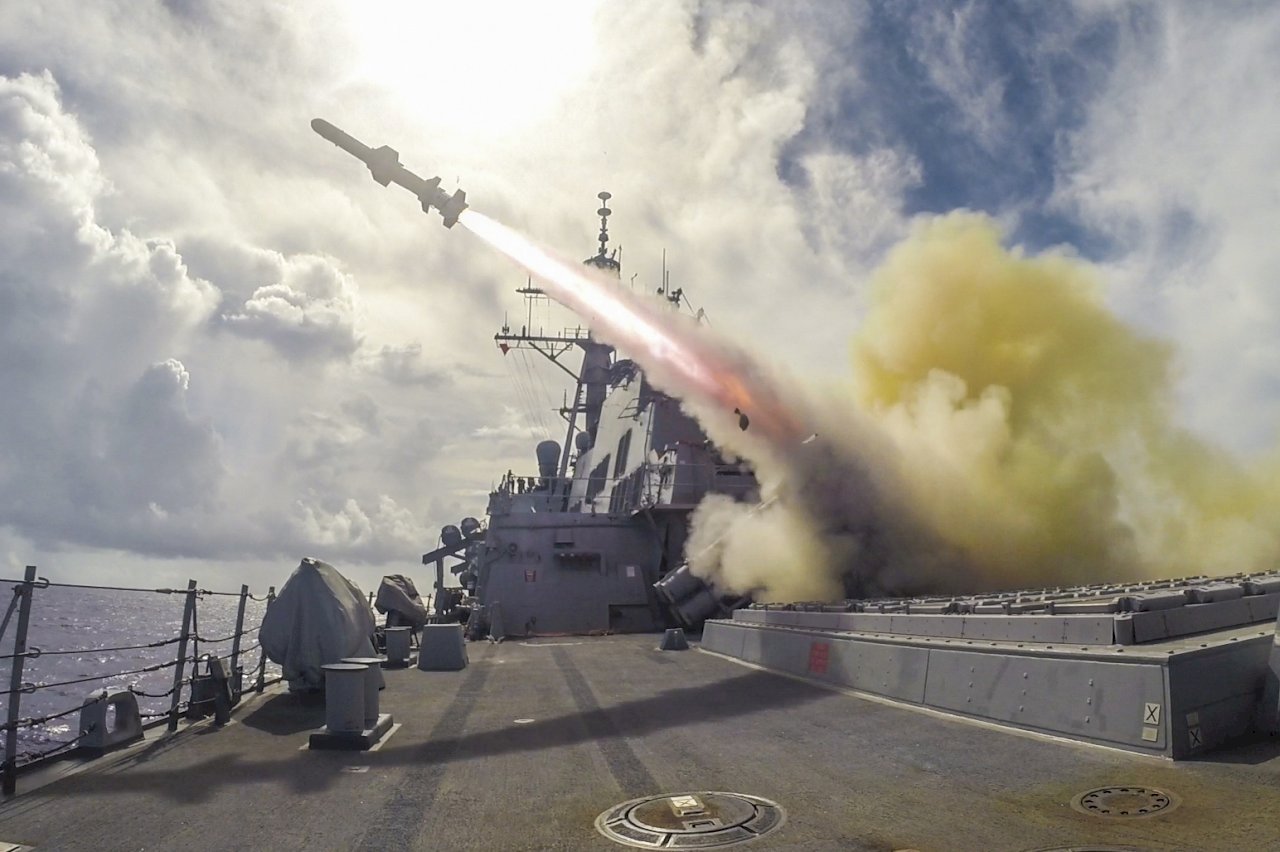 The US State Department has approved another package of weapons for Taiwan. This time it's harpoon missiles. This is the fourth such arms package in a week.
The US State Department on Monday gave the go-ahead to the sale of 100 Harpoon Coastal Defense Systems to Taiwan, with a price tag of US$2.37 billion. The package still has to be approved by Congress.
The Defense Ministry spokesperson thanked the US State Department, saying that the weapons can strengthen Taiwan's combat and asymmetrical warfare capabilities. He said they will help upgrade the military's overall defense capabilities.
The new arms package includes 100 Harpoon missiles worth US$2.37 billion.
This is the fourth arms package that the US has announced for Taiwan in a week. It's also the 9th for the Trump administration.
Defence International Senior Editor Song Yu-ning says that in turbulent times, the missiles can be used for anti-ship missions. It allows Taiwan to protect its waters and can complement indigenous Xiongfeng anti-ship missiles to meet the challenges of defense against the PLA.
Taiwan is not only buying new weapons. The military is also undergoing Combat Readiness Week exercises. People could see tanks on the streets of Tamsui, north of Taipei.
The defense ministry said the aim is to use real soldiers, weapons and terrain, to train for real combat.