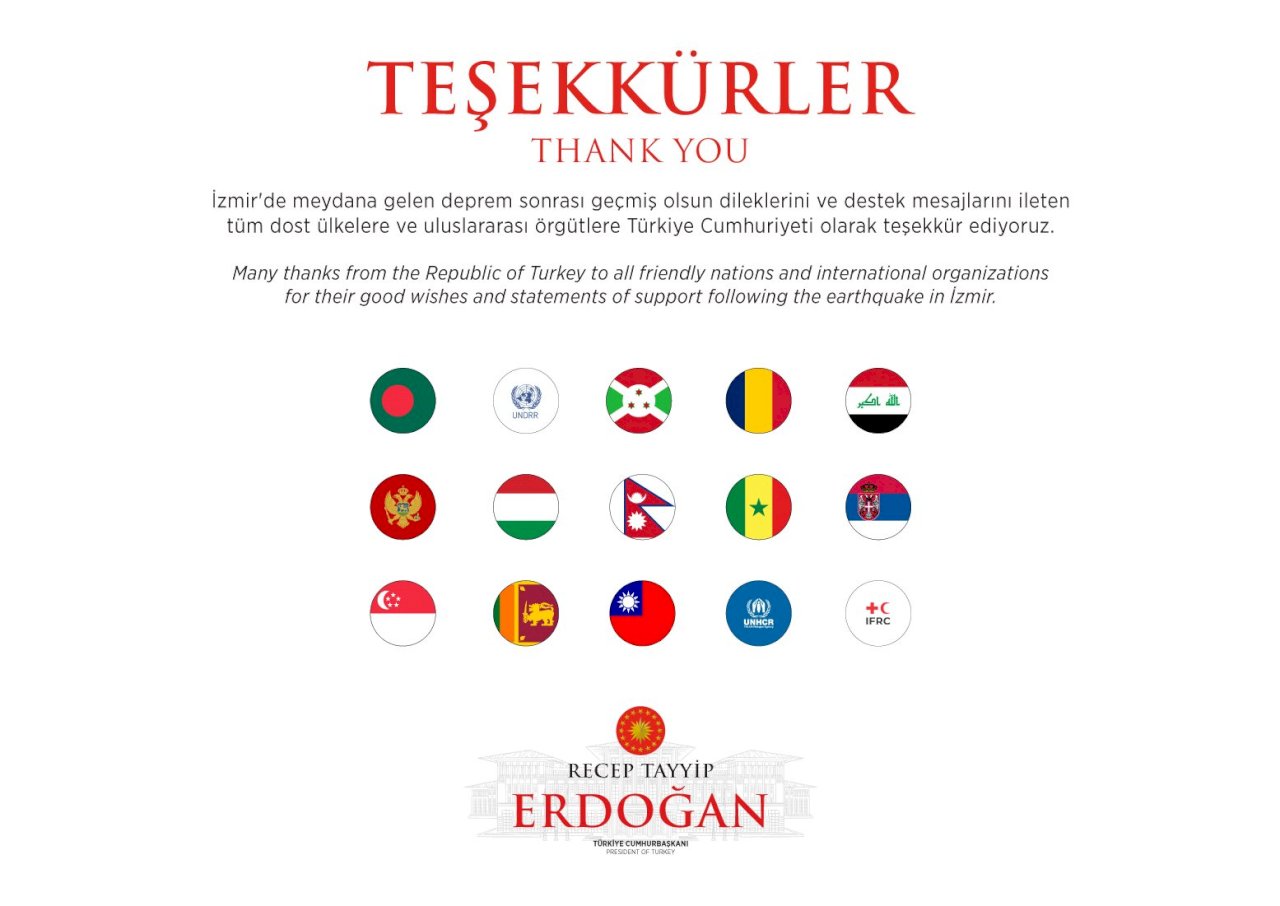 Turkey's President Recep Tayyip Erdogan removed Taiwan's flag from a tweet he sent out on October 31. It was one of three tweets displaying flags from 100 countries that showed support for Turkey. That's in the aftermath of an October 30 earthquake, which killed at least 62 and injured more than 900 others.
Keen-eyed internet users discovered that the original tweet featuring Taiwan's flag was deleted on November 1. It was then replaced with a new tweet without Taiwan's flag.
It's said that the flag was removed at the behest of the Chinese government, which sees Taiwan as part of its own territory, and opposes its participation in the international community. .
Premier Su Tseng-chang on Tuesday called the Chinese government "petty". He called on the Taiwanese people to come together and take a stand against such slights against the country.
Su said that Taiwan will always express concern and care whenever disaster strikes another part of the world. He said that it's normal for people to express gratitude in response to friendly gestures.