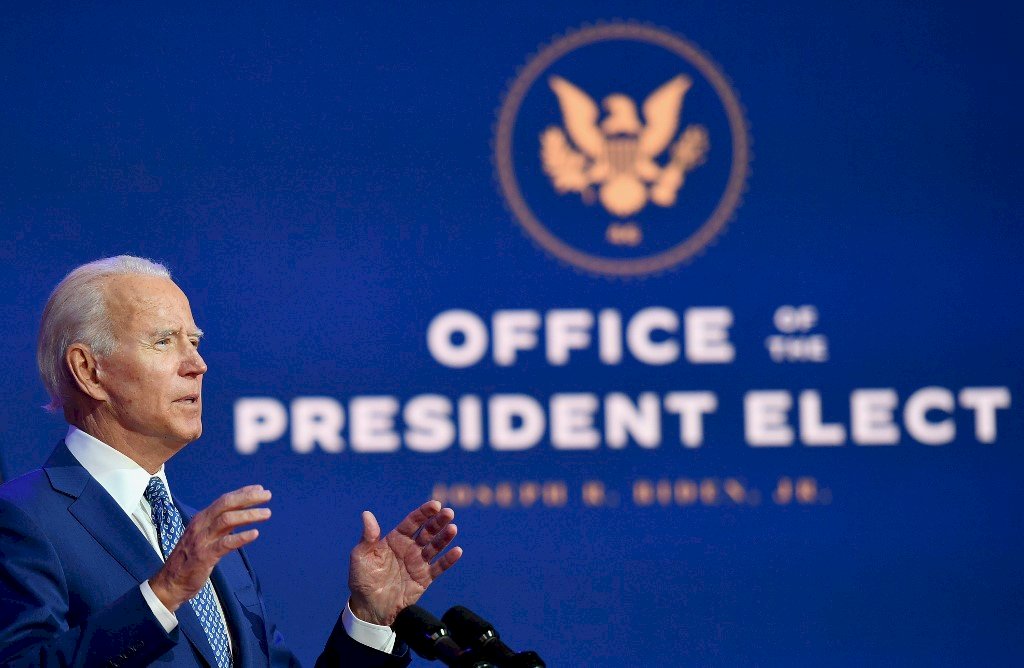 US President-elect Joe Biden is expected to continue the US's tough attitude towards China, though he will likely change the way he puts pressure on China. That was the word from a Wall Street Journal article on Monday that quoted Biden advisers.
Former Assistant Secretary of State for East Asian and Pacific Affairs Daniel Russel said that Biden and his advisors are planning to initiate alliances with allies, partners, and like-minded countries to promote values of human rights, democratic principles and market economies. It cited that Biden would use leverage from these partners - possibly including Taiwan - on China
It also said that one of Beijing's biggest headaches is US support for Taiwan. Biden's Taiwan policy will have a big impact on US-China relations.
The article also said Biden would put more pressure on China over its human rights problems due to the new National Security Law in Hong Kong and China's oppression of the Uighur people. In the area of technology, Biden will continue to support Trump's Clean Network plan which limits China's 5G network influence.
The article said that Biden's approach towards China would be firm, but probably more predictable than Trump.