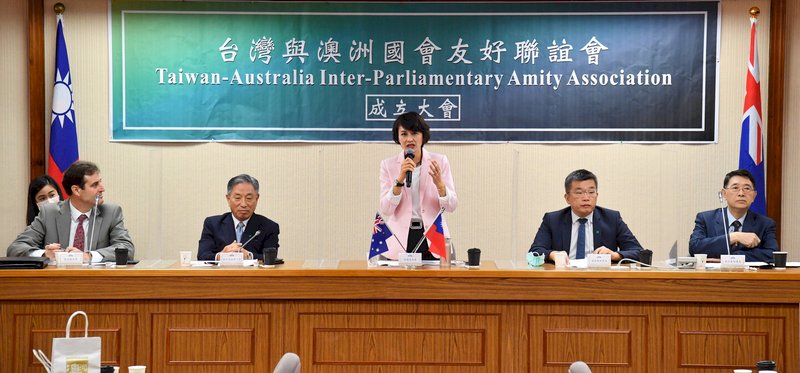 Taiwanese lawmakers launched the Taiwan-Australia Inter-Parliamentary Amity Association on Friday.
During an event held to mark the group's launch, its founder and head, DPP lawmaker Chiu Yi-ying said she hopes to see further cooperation between Taiwan and Australia, such as the signing of a bilateral trade agreement, or cooperation in areas like renewable energy and technology.
Also at the event, Australia's Representative to Taiwan, Gary Cowan, said that Taiwan and Australia have a friendship going back years. Cowan said that Taiwan and Australia are both democracies and both are in the Indo-Pacific region. He said that Australia will continue to cooperate with Taiwan and that he hopes Australia will be a partner in Taiwan's move to transform its energy mix.