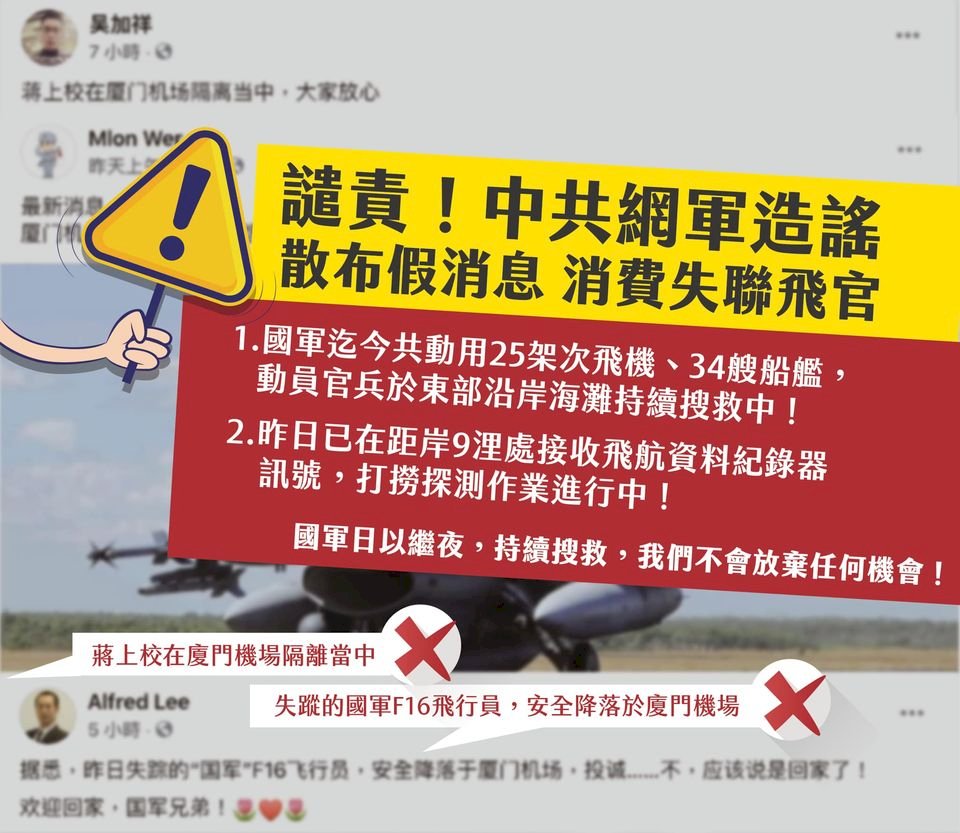 Taiwan's armed forces are still searching for F-16 pilot Colonel Chiang Cheng-chih. Chiang's jet disappeared from radar off Taiwan's eastern coast shortly after taking off from Hualien Air Base on Tuesday.
Now, Chinese news reports have surfaced saying Chiang defected to China and landed in the city of Xiamen.
Premier Su Tseng-chang has called the reports "fake news" and said disseminating such false claims is absurd and inhumane.
Defense Minister Yen De-fa says Chinese web users are responsible for spreading rumors of a defection. He said that such disinformation campaigns will only serve to strengthen Taiwan's resolve to resist Chinese pressure.