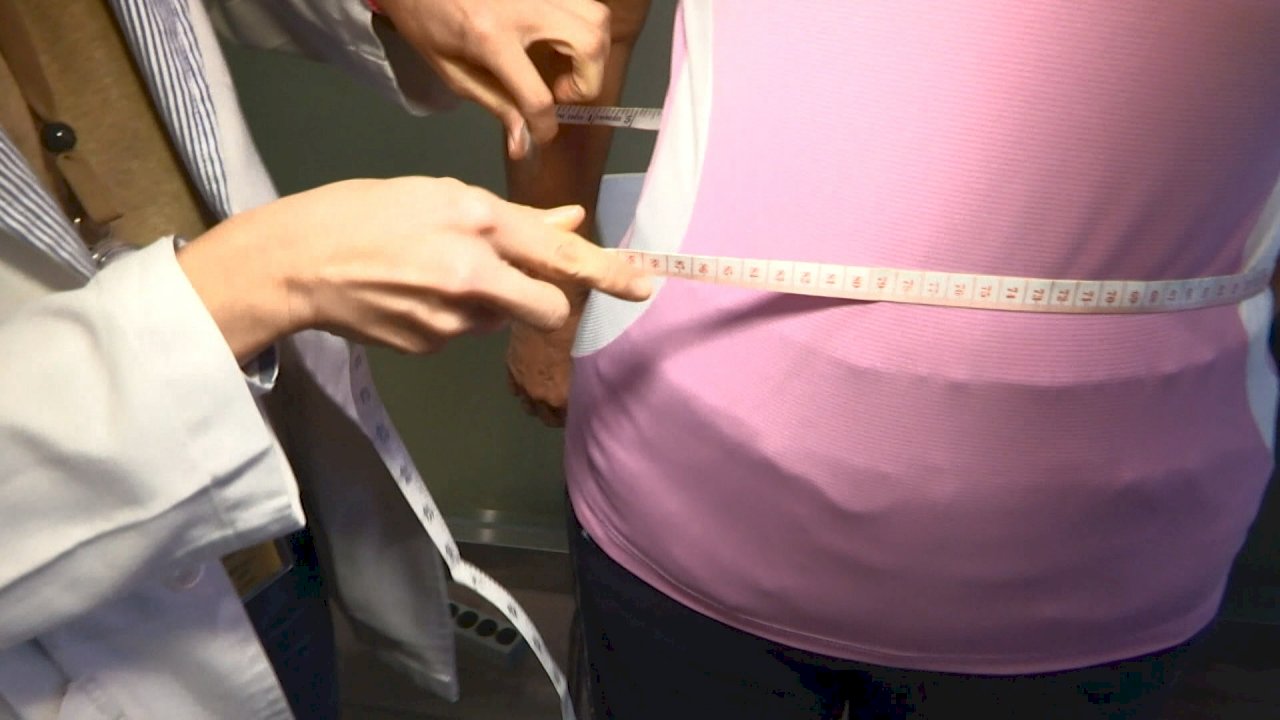 A study conducted by the medical journal Lancet found that obesity is a risk factor for dementia among the middle-aged. To reduce the risk, doctors suggested those aged between 45 and 60 exercise on a regular basis, get enough sleep and eat a healthy diet.
Sitting at a desk all day long and drinking sugary soft drinks is not healthy. People with big bellies should watch their lifestyle and eating habits. That's because they not only have a higher chance of getting dementia but getting it sooner as well.
In a phone interview, a local doctor says people who are overweight have a higher chance of having a stroke and other cerebral circulation problems. That's because high visceral fat could cause cerebral atrophy, affect cognition and trigger hypertension.
A neurologist suggests doing exercise regularly and gradually increasing its intensity, preferably under the guidance of a professional.
To reduce their risks for dementia, middle-aged people who are overweight should do exercise that suits them the most, get enough sleep, and have a healthy diet.