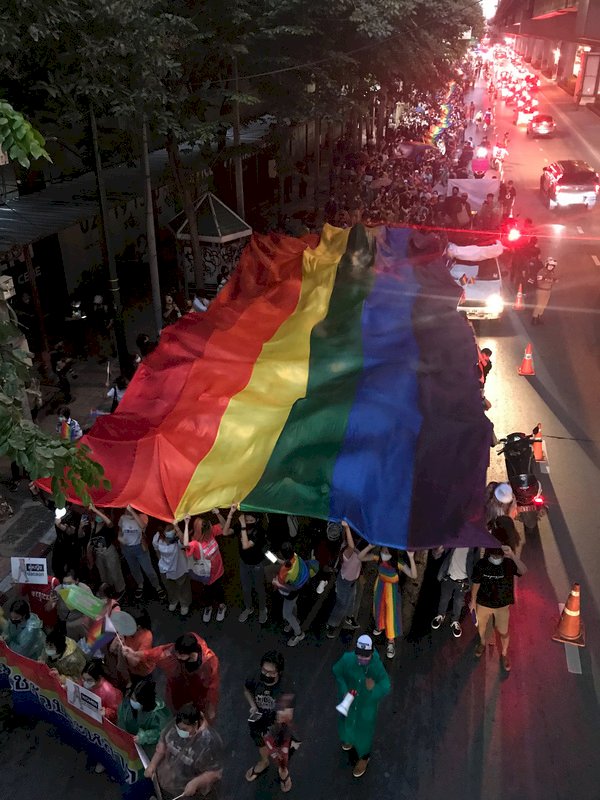 The Judicial Yuan has completed a draft of a bill that would allow Taiwanese citizens to marry foreign same-sex partners who come from countries who come from countries where same-sex marriage is not legal.
Taiwan has performed same-sex marriages for over a year. However, foreign nationals may only enter into a same-sex marriage in Taiwan if their partner is Taiwanese and if their home country also performs same-sex marriages. LGBT rights groups have been pushing for changes to current rules so that all transnational marriages between Taiwanese citizens and foreign nationals become legal.
On Wednesday, members of the Legislature's judicial affairs committee asked Judicial Yuan official Lee Kuo-tseng about progress towards this end. Lee said that the Judicial Yuan had finished examining different views about changing existing regulations at the end of August, and had begun talks with other government agencies in October.
Lee said that the Judicial Yuan has since completed a draft bill on transnational same-sex marriages. The bill is now under review in the justice ministry, interior ministry, foreign ministry, and Mainland Affairs Council. Lee said that further discussion is still needed, but that the final draft of the bill will continue to require that at least one partner in a same-sex couple must be a Taiwanese citizen in order to be married in Taiwan.