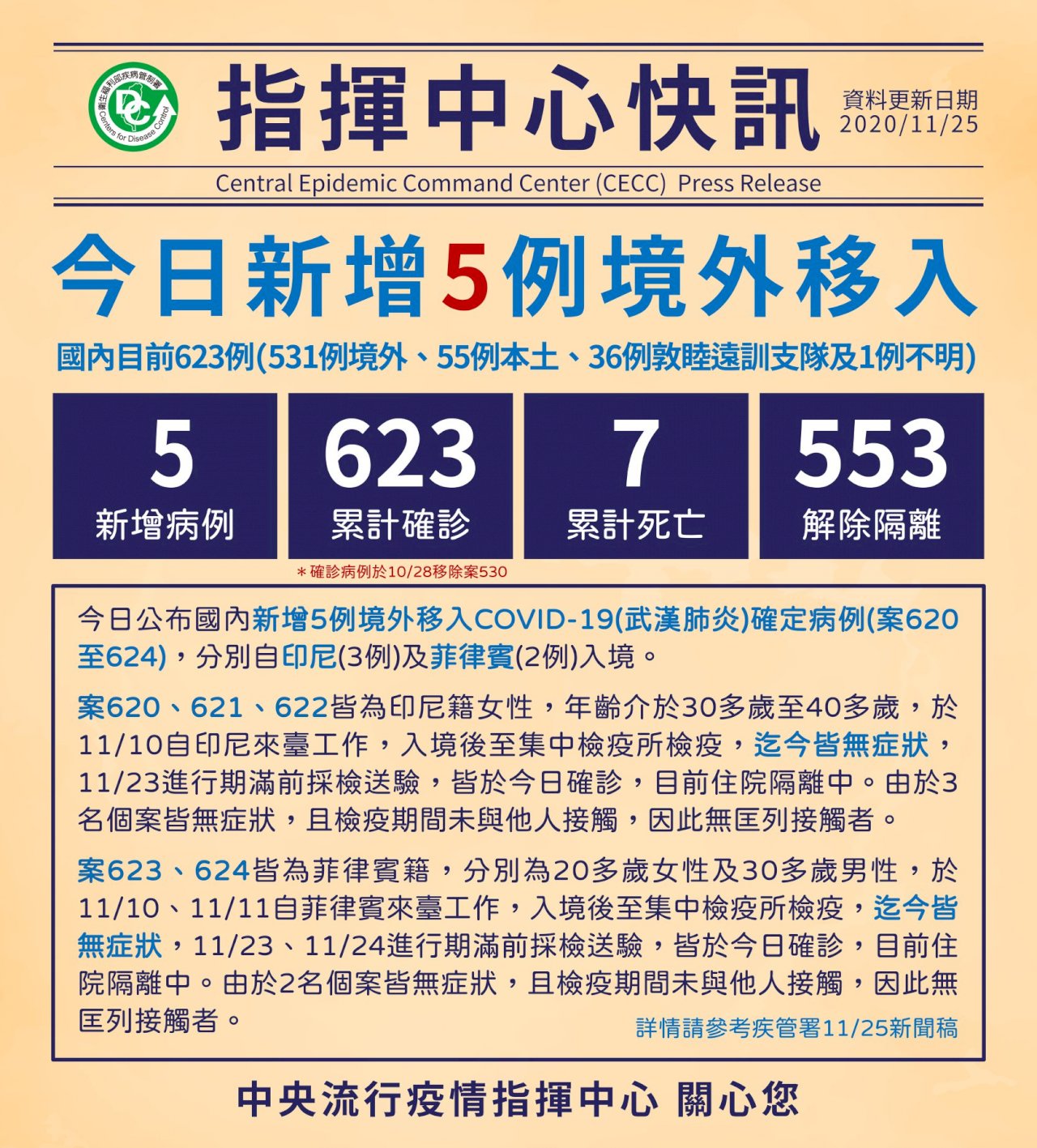 Taiwan reported five new cases of COVID-19 on Wednesday. This brings the total number of cases Taiwan has recorded so far up to 623.
All five cases are imported. Three of the patients are from Indonesia and the other two come from the Philippines. They came to Taiwan around two weeks ago for work. None have shown symptoms of COVID-19. They tested positive Wednesday and are being kept under quarantine in hospital.
Health authorities say that the five patients have not come into contact with anyone else since their arrival.