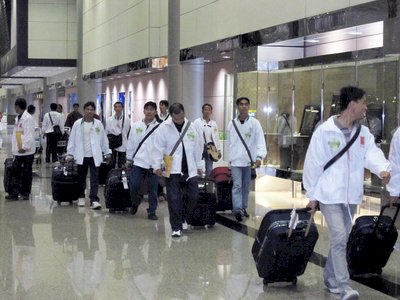 The labor ministry says employers are liable for the costs of COVID-19 tests and other related fees for any migrant workers they employ.
In a press release issued on Wednesday, the labor ministry said that because employers are responsible for taking care of migrant workers once in Taiwan, they are required by law to pay for these workers' COVID-19 tests and quarantine lodging. Violators will be fined up to NT$300,000 (US$10,000).
Recently Taiwan has seen imported COVID-19 cases almost every day. These include cases from the Philippines and Indonesia, two of the largest sources of foreign migrant workers in Taiwan.
Under current rules, returning migrant workers or those who are hired as caretakers must check into government-arranged quarantines facilities. Meanwhile, employers must arrange quarantine facilities for newly-recruited migrant workers in the manufacturing industry and cover their COVID-19-related expenses.