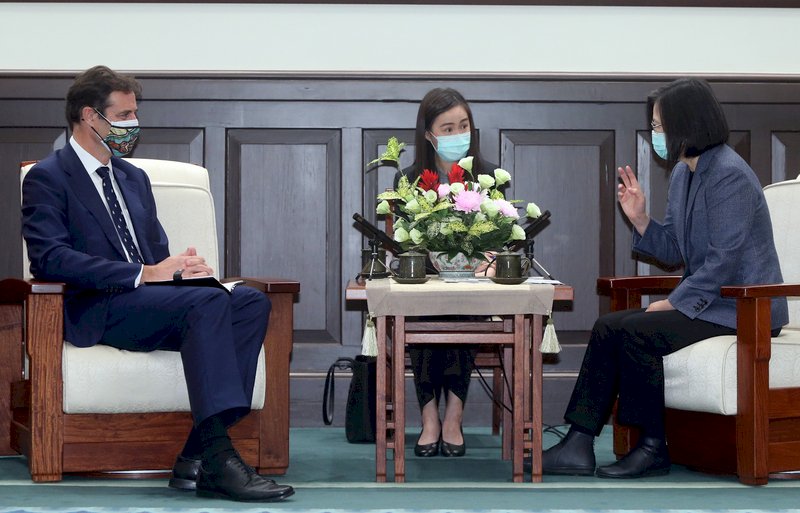 President Tsai Ing-wen says Taiwan will support Australia if it continues to face pressure from China. Her remarks came Monday morning when meeting with Australia's representative to Taiwan, Gary Cowan, who is nearing the end of his term.
In the past few weeks, Australia has called for an investigation into the COVID-19 outbreak that originated in China. China then retaliated by putting steep tariffs on Australian wine. That sparked a trend of consumers in other countries buying Australian wine in a show of support.
Tsai said that the Australian Office Taipei held a successful wine tasting event in Taiwan last month. She said that Australian wine is popular worldwide and has won many international accolades.
President Tsai pointed out that Australia is the fourth largest supplier of agricultural goods to Taiwan. The two countries are also working together to transform their energy grids.
Tsai said ties between the two countries are strong, and that she's hoping for more exchanges. She wrapped up her remarks by thanking Australian Prime Minister Scott Morrisson for supporting Taiwan's bid to participate in international organizations.