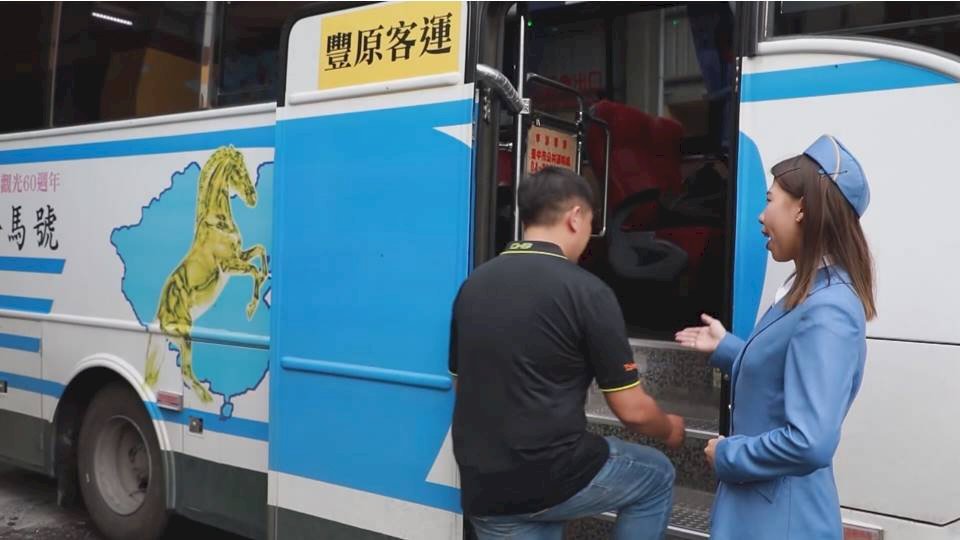 Taiwan's Central Cross-Island Highway turns 60 years old this year. It travels through the most mountainous part of Taiwan, making it an incredibly difficult road to build. In fact, more than 200 people died during the four years it took to construct.
Today, there are parts of the road that are only accessible by bus, due to landslides. So to celebrate the 60th anniversary of the highway, one local bus company has come up with a nostalgic way for people to experience this remote part of Taiwan.
There used to be a saying in Taiwan: in the skies, you have China Airlines, and on the ground you have the Jinma Express. And for many people, it was the impeccably dressed bus attendants who left an impression. They were a fixture of the Jinma Express ever since it began offering long-distance service in Taiwan in 1959.
Now, on the 60th anniversary of the Central Cross-Island Highway, one local bus company is bringing back the attendants! They hired four students from a local university, and one of the original bus attendants to train them.
"We have to look at our script, help customers, and watch the traffic," she says. "It's easy to get motion sickness." Another attendant says that older passengers often share with them memories of days gone by.
If you want to take one of the special buses, the tickets are hard to come by. They make only four trips every weekend along the Central Cross-Island Highway. This transport fan -- surnamed Lin -- bought his ticket two months ago, and then rode his scooter for two hours just to hail the bus.
"It was worth it," he says, "because I've never been on a bus with attendants before. They also offer professional introductions to the scenery between Guguan and Lishan, a road that's closed to most travelers."
This special service only lasts until the end of December. It's a rare opportunity to see a beautiful part of Taiwan, and experience bus travel as the previous generations did.