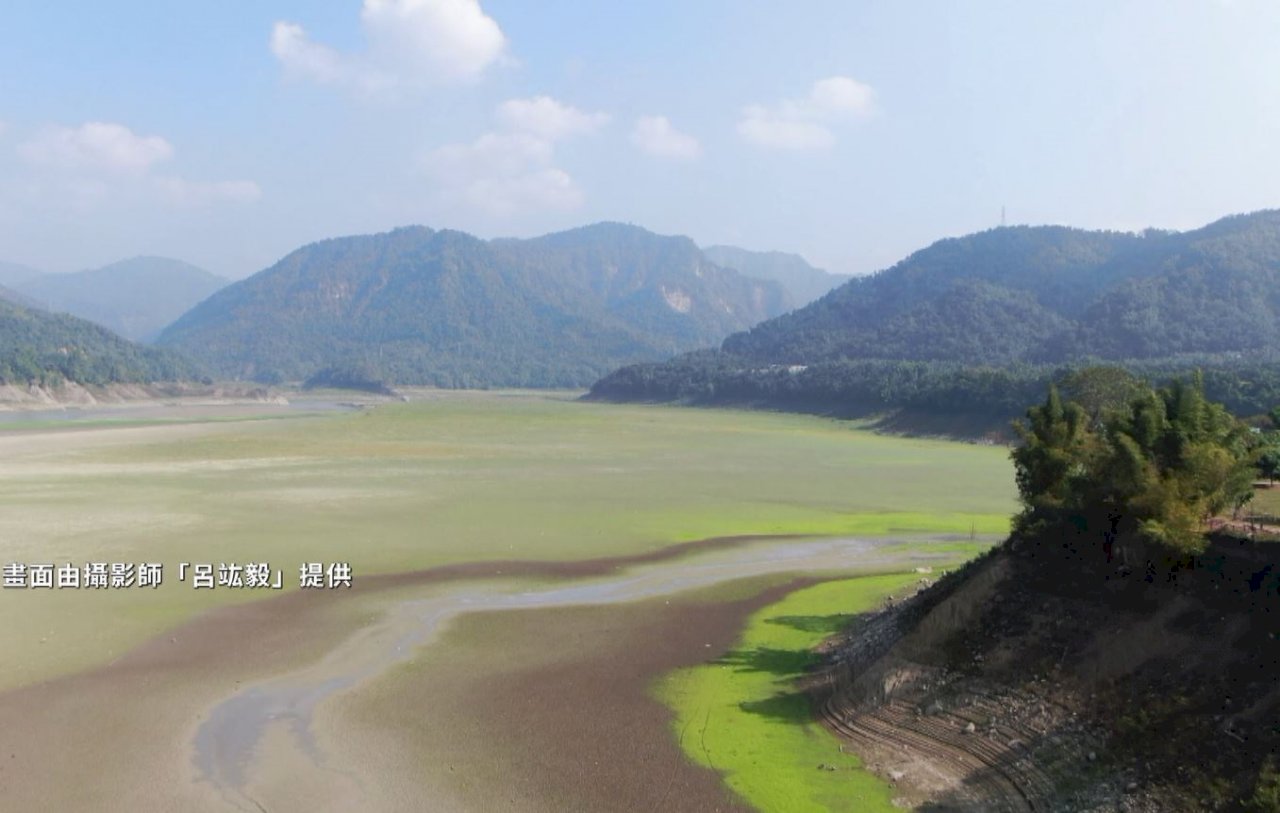 Across large parts of central and southern Taiwan, reservoir levels are dropping. The need to conserve water in these regions has been dramatically captured in new drone footage that shows one southern reservoir turned into a grassy landscape.
Seen from a drone, it looks like a lush green valley. Some who've seen this drone footage online have suggested that this might be a view of a golf course. But the man who shot the footage explains that it's actually a view of the Tsengwen Reservoir, a major source of water for Taiwan's south.
Water levels at this reservoir are down to 22.44% of capacity. An official with the Southern Region Water Resources Office says that arrangements are in place to ensure the surrounding region has adequate water through June next year. But the government's Central Emergency Operation Center has opted to cancel irrigation of next year's first rice crop on southern farms, and production will suffer as a result.
Some places have it even worse. Miaoli County's Mingde Reservoir is only 16.5% full. Residents of drought-hit regions are being urged to conserve water.