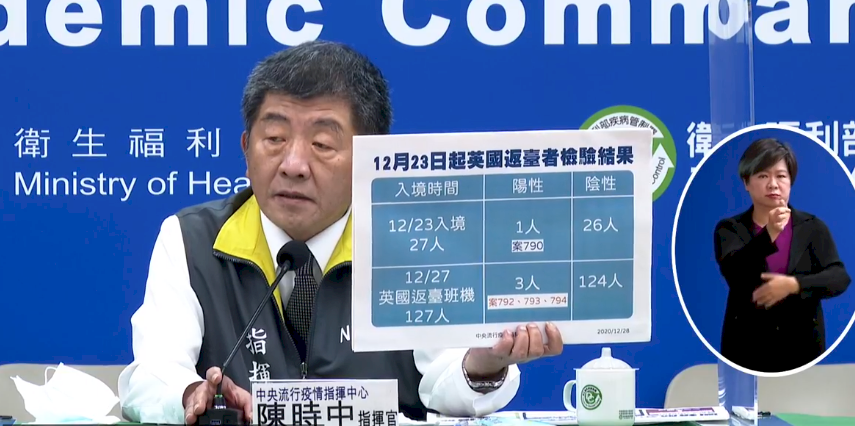 Taiwan recorded eight additional cases of COVID-19 on Monday, all of them imported. These new cases bring the total number of COVID-19 cases Taiwan has recorded so far to 793.
Three out of the eight new patients were passengers on a charter flight that arrived Sunday from the UK. One of the three developed a fever, while the other two were asymptomatic.
The remaining five patients came to Taiwan from the UK, the Philippines, and Indonesia.