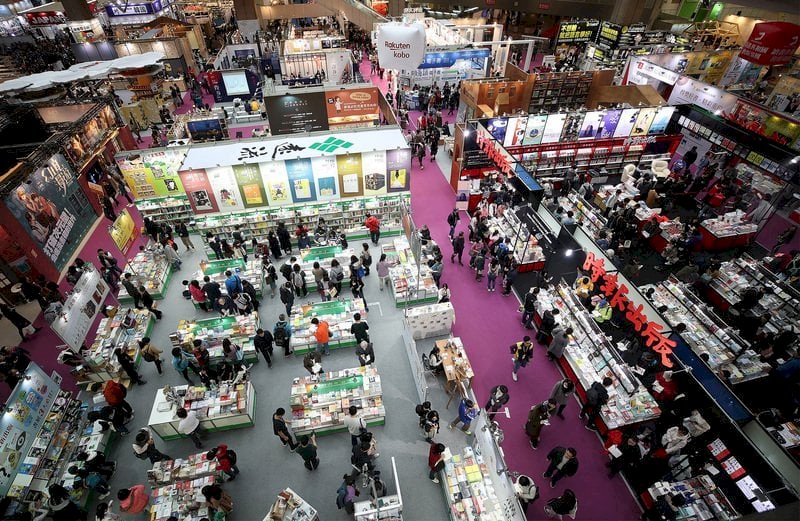 The 2021 Taipei International Book Exhibition will be held at the Taipei World Trade Center and also online. The event organizers made the announcement on Tuesday. They decided on an online version as well, due to the fact that foreign authors and publishers cannot travel to Taiwan because of the COVID-19 pandemic.
A total of 46 writers from 13 countries will be meeting Taiwanese readers online or sending pre-recorded videos talking about their latest works. They include second time Booker Prize nominee from India, Amitav Ghosh, Nobel Prize in Literature winners from Japan, Kazuo Ishiguro, Keiichiro Hirano, and Shion Miura, and renowned Chinese-American novelist Ha Jin.
The Taipei Book Fair Foundation has also invited Taiwan's Digital Minister Audrey Tang to hold a reading session at the event.
Meanwhile, the Ministry of Culture will be distributing 200,000 vouchers worth NT$100 (US$3.40) each for visitors to make purchases at the book fair. The vouchers are expected to stimulate the local book market and help the publishing industry in the midst of the pandemic.
Korea has been chosen as the theme country of next year's book exhibit. The six-day event will take place from January 26 to 31.