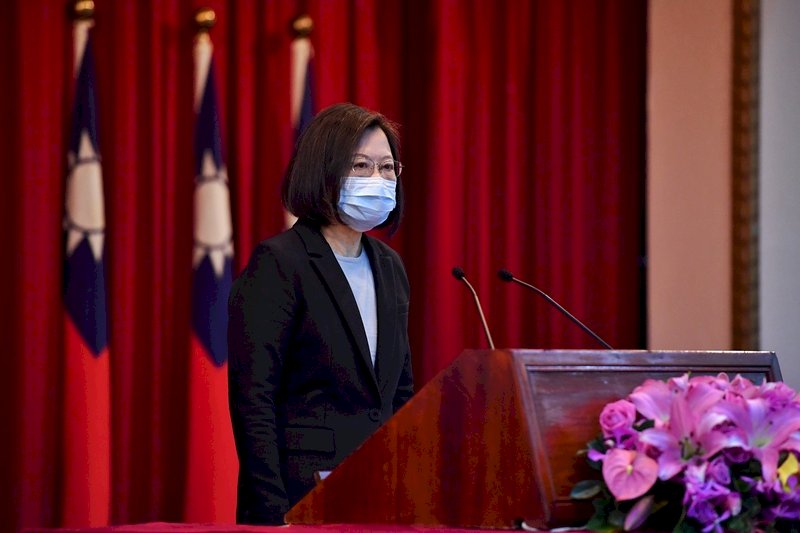 President Tsai Ing-wen is urging the military to demonstrate to the world its determination to defend the country and maintain regional peace. Tsai was speaking Tuesday at a military commissioning ceremony.
Tsai said as commander-in-chief, she has two missions for the country's top brass. First, they should keep upgrading professional skills to be able to deal with fast-changing global situations. Second, they should encourage junior soldiers to continue to learn by setting a good example.
Over the past four years, Tsai said military morale has been greatly boosted and there is more advanced equipment to use, which has increased public confidence in the military.
Meanwhile, Defense Minister Yen De-fa also called for solidarity in the face of China's incursions. Over the past few months, China has put pressure on Taiwan by sending warships and jet fighters around the island.