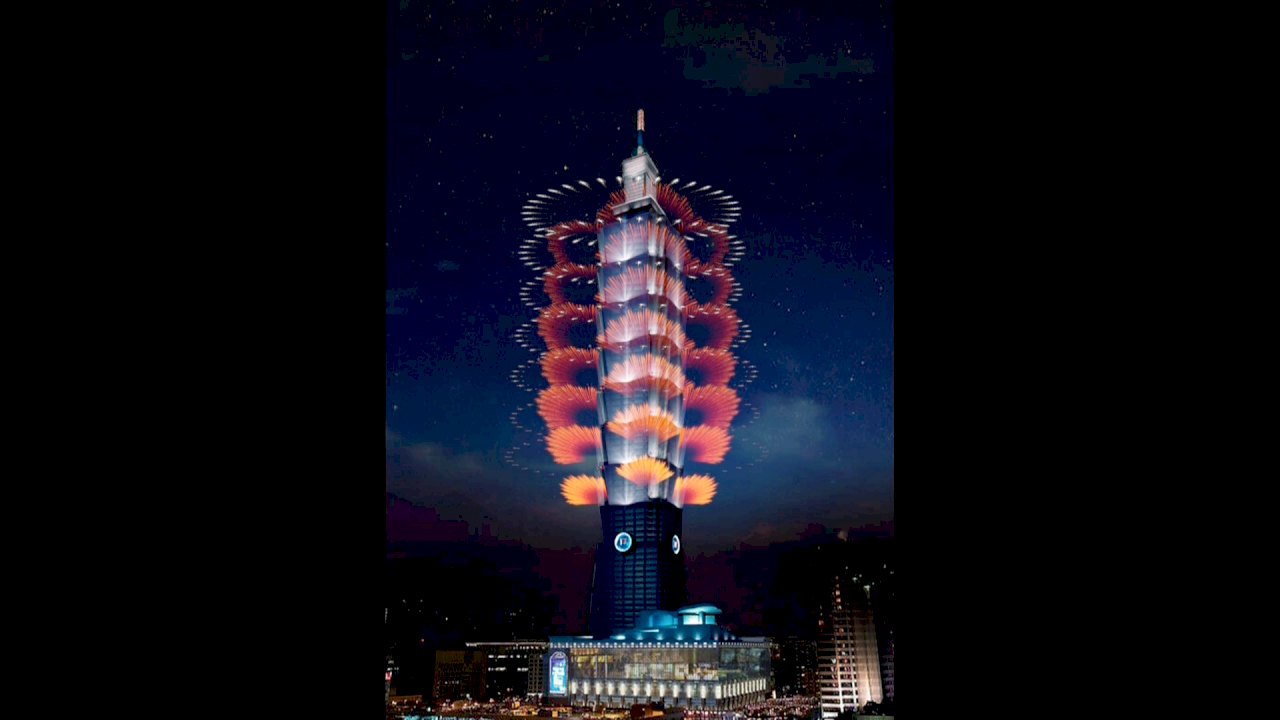 The foreign ministry is set to stream the 2021 Taipei New Year's fireworks show on its YouTube channel Trending Taiwan. The footage will cover 360 degrees, and viewers will be able to manipulate the footage so that they can view the show from their preferred point of view.
In addition, the foreign ministry will broadcast live footage of the show to Taiwanese embassies and representative offices around the world via satellite. The offices are encouraging local media outlets in the countries they serve to rebroadcast the footage. The satellite feed is slated to go live at five minutes to midnight, Taipei Time.
Due to Taiwan's successful containment of the COVID-19 pandemic, Taipei will among the few major cities to hold large-scale celebrations to mark the start of 2021.