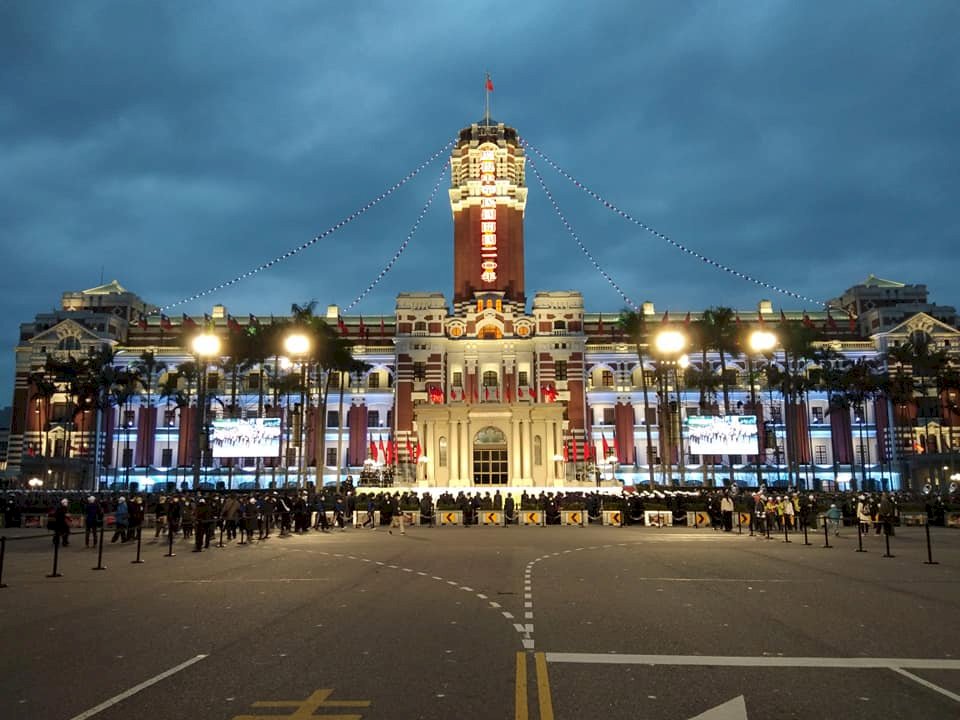 Taiwan's Presidential Office held its 2021 New Year's flag-raising ceremony on Friday morning. Most years, people are allowed to attend the flag-raising ceremony. However, organizers closed this year's event to all but an invited few as a pandemic precaution. Instead, organizers streamed the ceremony online.
All invitees wore masks throughout the proceedings.
The theme of the ceremony was thanking Taiwanese people for their hard work and sacrifice during the COVID-19 pandemic. The ceremony was also used as a call for unity among Taiwan's people in the coming year.
Various troupes and high schools put on performances during the ceremony. President Tsai Ing-wen and Vice President William Lai were present and greeted performers as they passed by the Presidential Office.