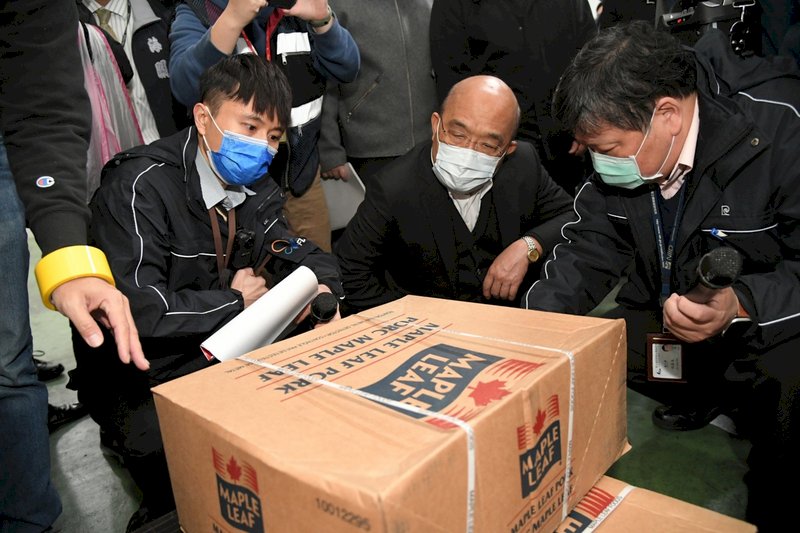 Premier Su Tseng-chang says that all imported pork will now be subject to rigorous inspections by multiple government agencies. That's as Taiwan begins allowing in US pork containing the additive ractopamine.
The move to allow the import of ractopamine-treated pork has removed a major stumbling block in US-Taiwan trade ties. However, it has proved controversial, with many in Taiwan concerned about the additive's safety for human consumption.
On Monday, Su led a delegation of Cabinet ministers to the Port of Taipei to get an overview of the toughened inspection process for imported pork.
Pork importers will need to submit applications to the Bureau of Animal and Plant Health Inspection and Quarantine and the Food and Drug Administration.
After customs officials check the contents of pork shipments against customs declaration forms, the Food and Drug Administration will conduct its own examination and take samples for testing in a lab. This entire process may take up to three days.
Premier Su Tseng-chang says that if any ractopamine is detected in a shipment, all details about the shipment including country of origin, the amount imported, and the name of the importer. Su said this will be done even if the amount of ractopamine detected in the pork falls within the permitted range.