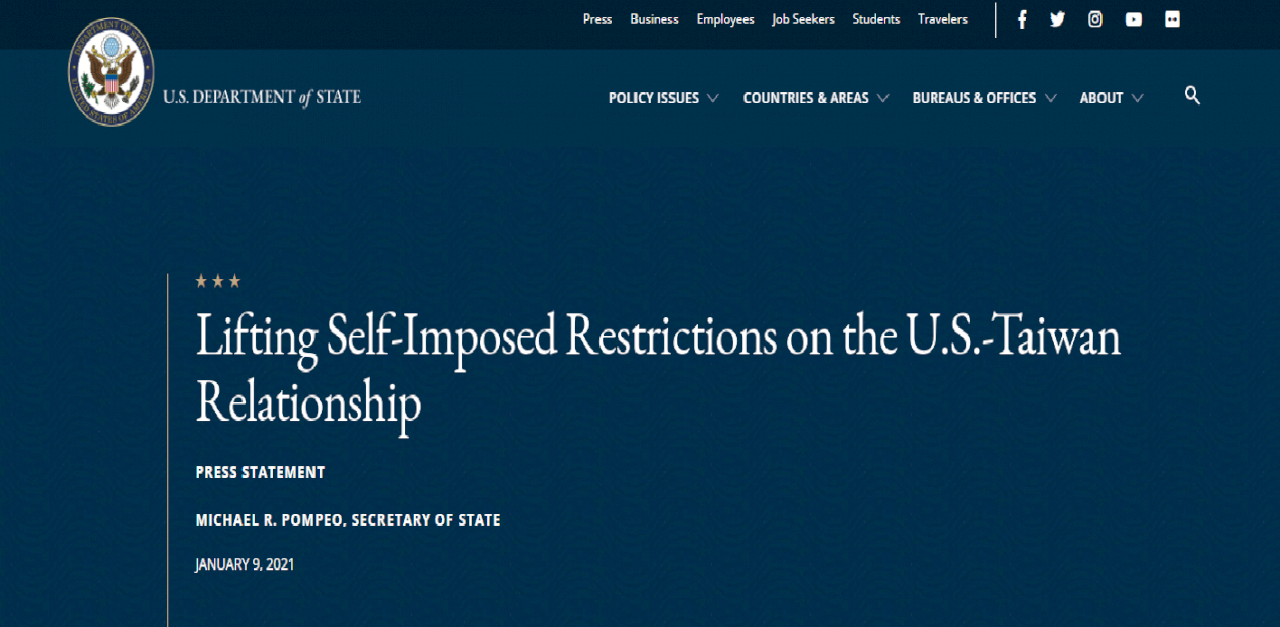 Chinese state-run media outlet Global Times has warned US Secretary of State Mike Pompeo against visiting Taiwan before he leaves office later this month. The message came after the US announced that it will relax restrictions on interactions between Taiwan and US officials.
The United States has refrained from high-level contact with Taiwan in deference to China, which considers Taiwan part of its territory.
After the announcement that the US would drop those restrictions, the Global Times published an editorial that called Mike Pompeo's actions "frenzied." It said that if Secretary Pompeo visited Taiwan before the end of his term, then Beijing's response would be "severe".
State Department Spokesperson Morgan Ortagus said on Twitter that the Global Times was "wrong again". She said Pompeo's upcoming trip to Europe will be his last as Secretary of State.
Ortagus followed that with a tweet saying "we will continue our consistent support for Taiwan as a successful market economy, vibrant democracy, and force for good in the world."
Ortagus then finished the thread on Twitter by saying "The CCP must act responsibly and stop believing the lies in their own propaganda. Their nervous panic diplomacy is unwarranted and dangerous."