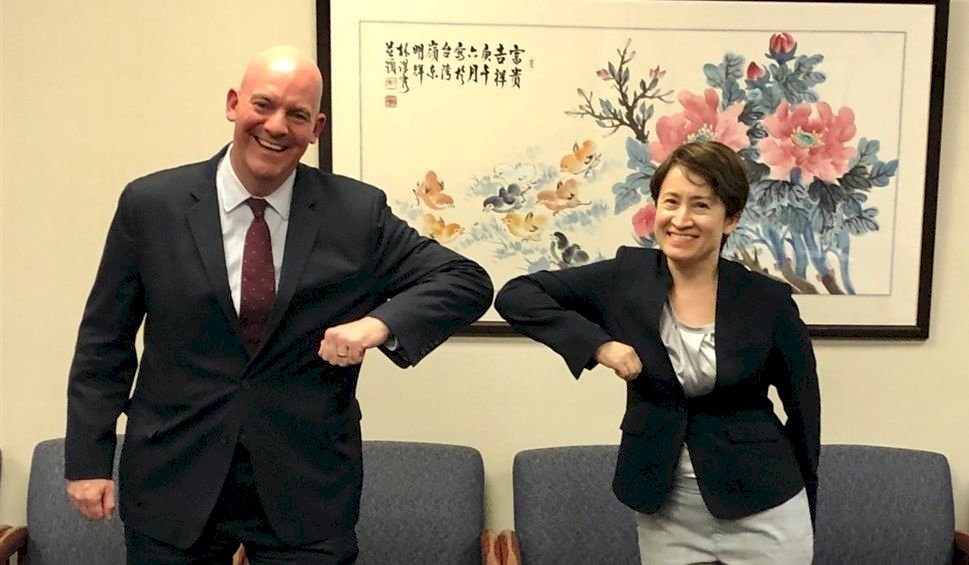 Taiwan's representative to the US, Hsiao Bi-khim had a closed door meeting with US Assistant Secretary of State Clarke Cooper on Monday. That was two days after Secretary of State Mike Pompeo announced the lifting of restrictions on Taiwan-US exchanges. They met in an undisclosed location.
It was the second meeting between Hsiao and Cooper since Hsiao took office in July last year.
Meanwhile, Cooper had a meeting last week with officials from Taiwan's foreign and defense ministries. Cooper had also previously posted a tweet emphasizing that Taiwan and the US aim to work together to maintain regional peace and stability.