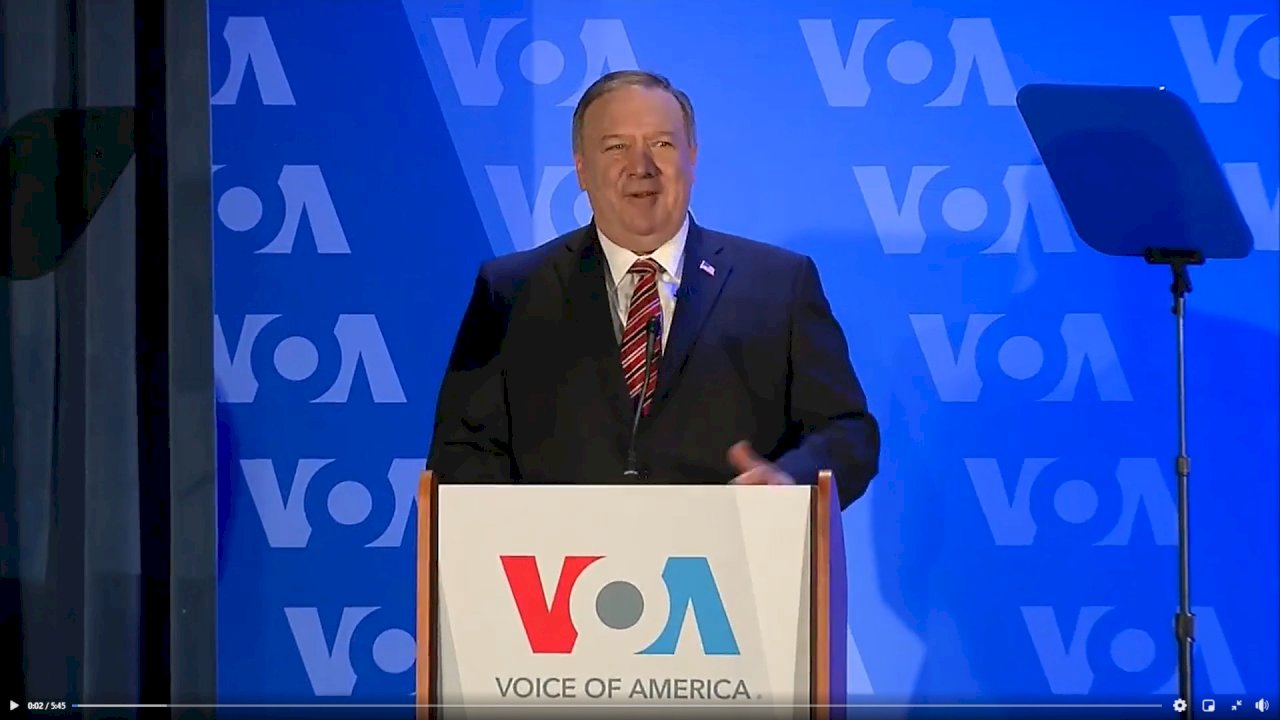 US Secretary of State Mike Pompeo says the decision to lift restrictions on US-Taiwan exchanges was well thought out. He made the remarks to Voice of America Director Robert Reilly after speaking at the national radio station on Monday.
On Saturday, Pompeo had announced that the US will cease its self-imposed restrictions on contacts with Taiwan. His statement said, "The United States government took these actions unilaterally, in an attempt to appease the Communist regime in Beijing. No more," the statement reads. "The US-Taiwan relationship need not, and should not, be shackled by self-imposed restrictions of our permanent bureaucracy."
Reilley asked Pompeo about what he intended to achieve through that and other recent decisions. He was referring to the joint statement with Australia, Canada, and the UK against the democracy activists detained in Hong Kong and US Ambassador to the UN Kelly Craft's trip to Taiwan this week. Pompeo replied that he had wanted to do this for a long time. He said these were carefully thought out and not impulsive decisions. They are an important part of US strategy to protect US freedom and to deal with the threat of China.
Pompeo also said that in dealing with China, one must "distrust and verify". He said China once gave promises to the people of Hong Kong, but it reneged on those promises. He said the US and China have a series of understandings, and the US wants to make sure that China holds to them.