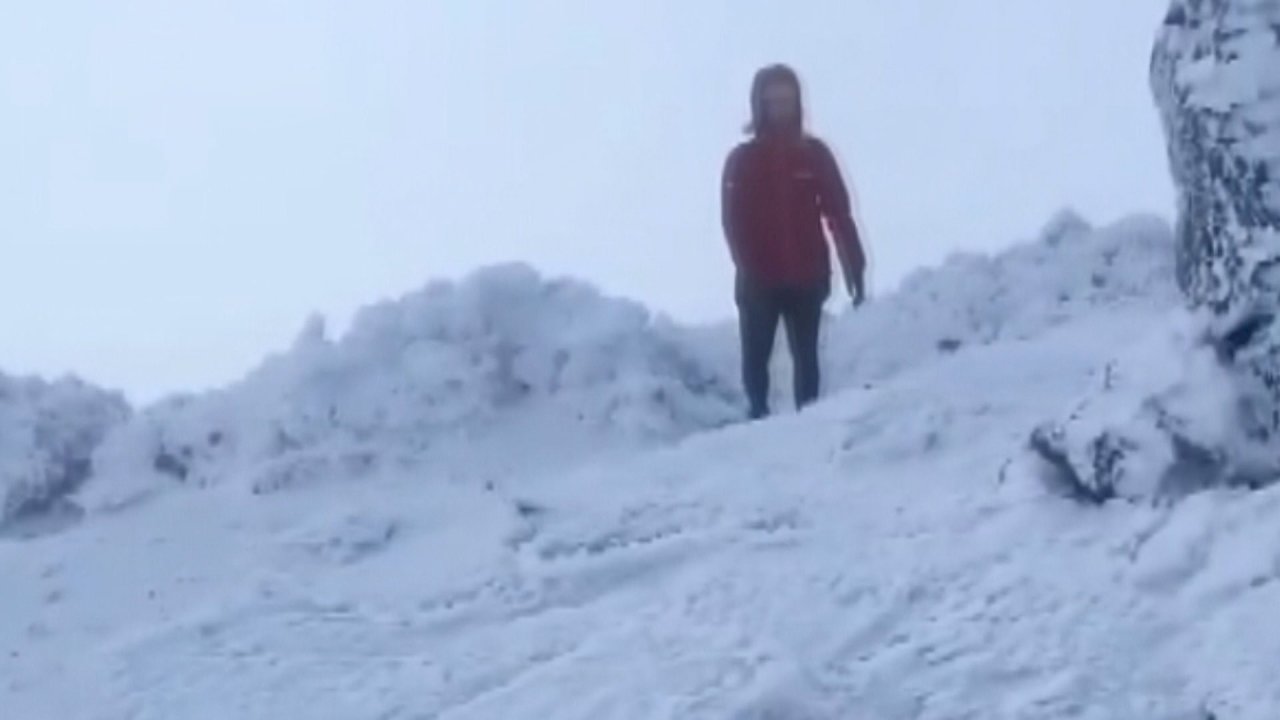 Seeing snow may not make the news in some countries, but that's not the case in Taiwan. Taiwan doesn't always get snow in the winter except for some of the high mountains and it doesn't even happen every year. Some people were really excited to see snow at the Shei-Pa National Park in central Taiwan where it rarely snows.
She works at Shei-Pa National Park and is telling the world about the recent snowfall. It fell on Monday night and left as much as 10 cm of snow by Tuesday morning. That kind of snowfall makes news in Taiwan.
People don't see much snow in Taiwan, so some people ventured up to the mountain just to see the white snowflakes. They were really excited at the sight.
But the park management cautioned those who intend to go mountain climbing in the snow to make sure to wear proper shoes, bring ice axes and helmets.
Snow also fell on Fushoushan Farm, where a worker at the farm described their red-colored tents with snow on top as like red apples covered with powdered sugar.