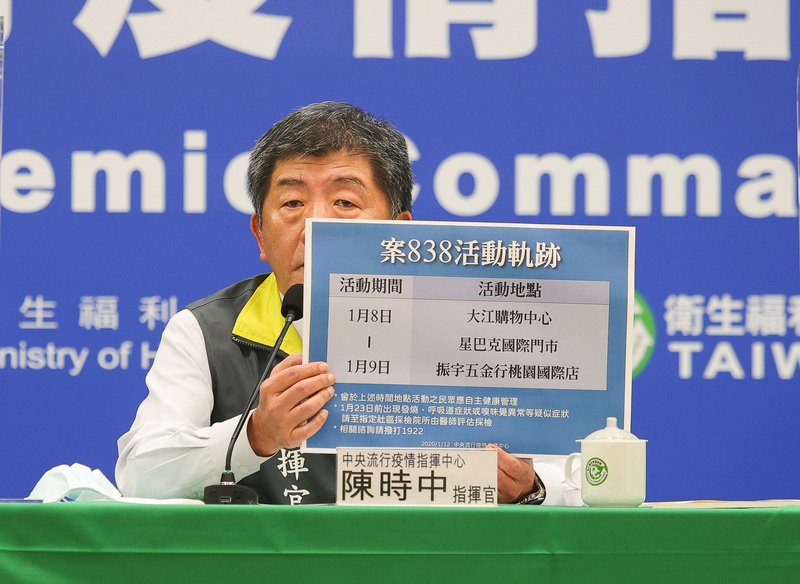 Taiwan has reported two domestic cases of COVID-19 at a hospital in northern Taiwan, including the first case of a local doctor contracting the virus. Both patients work at the same hospital.
The Central Epidemic Command Center says that the first patient is a doctor in his thirties. Before his infection, he had been treating COVID-19 patients. Officials now believe mistakes during the care process led to the doctor's infection.
The second patient is a nurse and the girlfriend of the first patient. Unlike her partner, she had not been treating COVID-19 patients prior to her infection. Instead, the Command Center believes she contracted the virus from the doctor, as the two patients live together.
The doctor and nurse began experiencing symptoms last Friday and Saturday, and both had their infection confirmed on Tuesday.
The center has identified 464 potential contacts at the hospital, all of whom have tested negative. They are also in the process of testing 56 potential contacts from outside the hospital. Of these, the nurse is the only one to test positive so far.